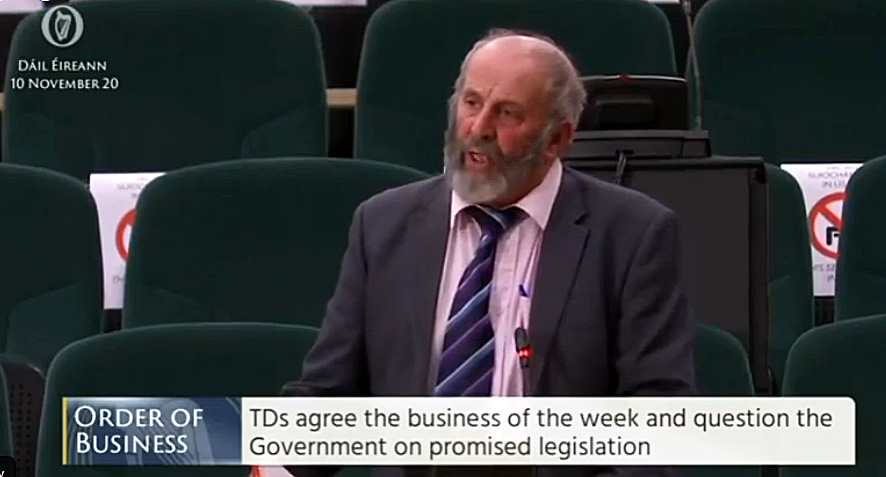 Deputy Danny Healy Rae has sent an email to inform us that he has been contacted by the CEO of Kingsbridge Private Hospital in Belfast to say that the HSE is advising patients that they will not be able to use the Cross Border Directive in Northern Ireland as of January 1st 2021.
"Any patients who have already started their journeys will be able to continue these but no new patients will be accepted after 1st Jan 2021 and that's the official line as of this week," said a disappointed Deputy Healy Rae.
Disgusted and Horrified
"I am disgusted and horrified that the Taoiseach is playing politics with this important scheme which many people have availed of over the years.
"Those people who travelled to Belfast for treatment for cataracts, tonsil removal, hip and knee replacements would otherwise have waited years to have the procedure done on the public system here.
Saving Their Sight
"I was glad that I was able to arrange the trips to Belfast for cataract procedures for the many people who were able to save their sight and have the costs refunded under the Cross Border Directive.
"It will now be back to the old story again as they won't be able to go to the north anymore to get these life changing procedures done.
Last Seats for December 
"There are still some places left on buses to Belfast during December for anyone interested in getting their cataract procedure done.
"I urge anyone waiting to be called for the procedure to contact me for a place on one of the last buses travelling to Belfast under the directive – while it's still there," said Deputy Healy Rae.
Danny Healy Rae, TD can be contacted on: 064 6685315 / 087 997 5419 / 087 2316055.

You can contact The Maine Valley Post on…Anyone in The Maine Valley Post catchment area who would like to send us news and captioned photographs for inclusion can send them to: jreidy@mainevalleypost.com
Queries about advertising and any other matters regarding The Maine Valley Post can also be sent to that address or just ring: 087 23 59 467.