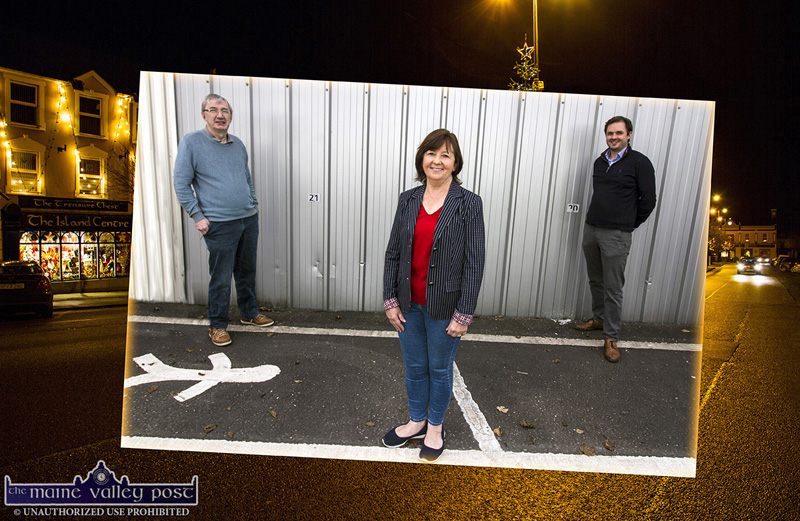 Christmas is nearly upon us again, bringing with it the season of holiness, happiness and good cheer, for all and sundry.
It seems like Christmas last year is a long time ago with the amount of hardship, pain and sacrifice so patiently endured by everyone in the meantime.
Respect for Each Other
"The town of Castleisland will be getting the festive season off to as timely and enjoyable a start, as possible in these uncertain times – while advocating that people exercise social distancing, wear their masks where it is required and observing hand sanitisation protocols out of respect for each other," said Michael John Kearney, Castleisland Chamber Alliance chairman.
Celebrations for Adults and Children
"Christmas is always a wonderful time of year and an exciting time for adults and children alike when it comes to celebrating it.
"This year we want to make it as normal as possible in terms of the things that really matter to people and to children in particular," Mr. Kearney continued.
"The crib, the Christmas tree and the lights along the street and the seasonal music are all part and parcel of the festive mood.
Making Up For the Loss
"To make up for the loss of our Christmas launch party and the visit of Santa, and all the joy it brings we will be bringing Christmas to all six primary schools in the parish in the form of a 'Painting and Colouring Extravaganza.'
"Each child in each school class will be invited to capture their dreams of Christmas and then with the co-operation of our town and district traders, each school will display their works on shop windows for public viewing.
"In return, the chamber will donate €100 towards school funds for class or school parties – as they see fit.
Making Christmas Special
"It's our way of contributing to making Xmas special for our school children.
"On top of that we will be holding a competition for any adults interested in submitting their work focussed on iconic buildings and structures in the town and environs.
"The prize fund will be €400 in three categories. The winning paintings will feature on The Maine Valley Post before Christmas, and the judges' decision will be final.
People wishing to enter their paintings should drop them into Vincent Murphy Sports Shop on Killarney Road before December 4th. They should be titled, framed or mounted with the artist's name and phone number on the back.
Christmas 2020 in Castleisland
"We hope that people come out and support Christmas 2020 in Castleisland," Mr. Kearney continued.
"We look forward to a very busy Christmas season in the town, when we hope many people will 'Make Castleisland their Shopping Destination.'
"We have loads of free parking, on street and off street, accessible from all sides of the town and most importantly lots of great value and variety to suit every taste, and unmatched customer service.
Thanks to Those Who Kept Us Safe
"On behalf of Castleisland Chamber Alliance, I would like to take this opportunity to thank everyone involved with keeping us safe through the year.
"We also wish all our community a happy, healthy and joyous Christmas and we look forward to working with you all in 2021 in safer times please God," Mr. Kearney concluded on a hopeful note.

You can contact The Maine Valley Post on…Anyone in The Maine Valley Post catchment area who would like to send us news and captioned photographs for inclusion can send them to: jreidy@mainevalleypost.com
Queries about advertising and any other matters regarding The Maine Valley Post can also be sent to that address or just ring: 087 23 59 467.