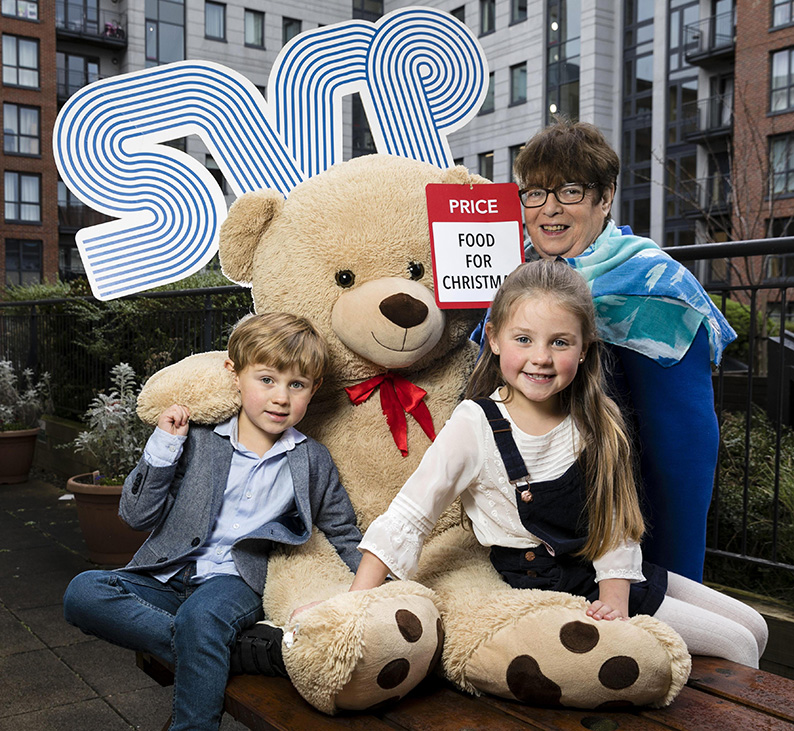 'Impossible Choices' is the theme of this year's St.Vincent de Paul Christmas appeal.
The reality behind the slogan is that many families will have impossible choices to make this year, choosing between  food, heat and mortgages and hoping for Santa's help in making some of those tough decisions.
Make Contact
It has been a very difficult year for everyone, many have lost income, jobs and sadly, loved ones. Everyone hopes to have a nice Christmas and SVP is anxious to help where possible.
As always SVP encourages people who need assistance to make contact and not to be embarrassed to do so.
All cases are dealt with in confidence. Please stay away from money lenders is the message from the local branch. You can make contact by dropping a letter in the letter box in the archway beside the shop in Church Street, Castleisland or by phoning 087 97 75 643.
Financial Donations Appeal
The local branch is also appealing for financial donations. Due to COVID-19 they have been unable to hold fundraisers or have Church gate collections and the shop in Church Street has been closed for most of the past nine months. Of course, not everyone is in a position to help, but every cent counts so please give what you can.
This year it is possible to donate online and direct your donation to your local area.
Vouchers For Grocery Shops
This will enable people who would have normally donated to the church gate collection to direct the funds to their local branch.
The society is also happy to accept vouchers for Grocery shops, toy stores, clothes and hardware stores and pass these on to those who most need them this year.
They remind us that the earlier they get donations the better as they aim to give to families as early as possible in December so as to take the pressure off people.
This way those receiving assistance will know what they have and can budget for everything else without waiting until the last minute.
Ways to Donate
Online at SVP.ie and nominate your local area.
By phone: 0818 176 176 and nominate your local area.
By Post: Society of St. Vincent de Paul, 33 Church St. Castleisland. Co. Kerry
Blue Envelopes
Keep an eye out for special blue envelopes that will be in newspapers, Churches and delivered to homes throughout the country.

You can contact The Maine Valley Post on…Anyone in The Maine Valley Post catchment area who would like to send us news and captioned photographs for inclusion can send them to: jreidy@mainevalleypost.com
Queries about advertising and any other matters regarding The Maine Valley Post can also be sent to that address or just ring: 087 23 59 467.