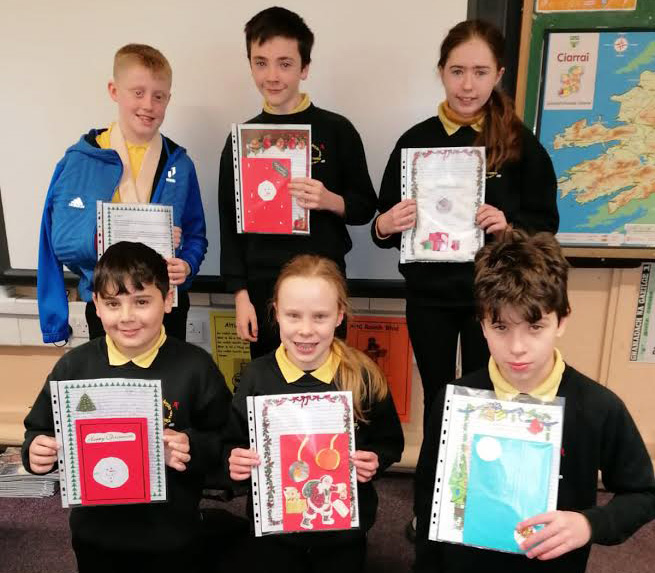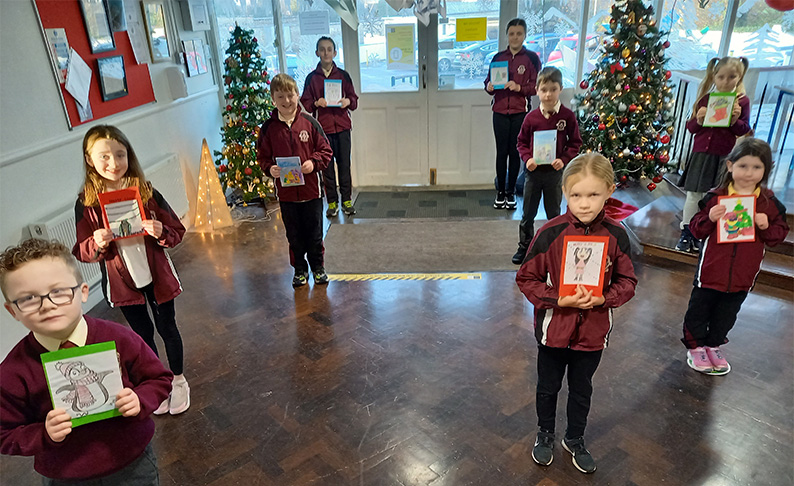 Castleisland Day Care Centre and local primary schools have come up with an innovative but deeply traditional way of staying in touch during this pandemic and in particular in the lead up to Christmas.
Primary school children from Scoil Mhuire gan Smal and Gaelscoil Aogáín have been busy over the past few weeks making Christmas Cards, activity packs and writing letters to the elderly of the area.
The Benefits of Letter Writing
"Studies show that the art of letter writing has tremendous benefits for both the writer and the recipient," according to the centre's nurse manager, Marcella Finn.
"Even through extended letter writing is less common these days, the traditional practice can still be seen as a means of maintaining family and community ties," she said.
The Joy of  the Letter in the Post
"The social disruption caused by the Covid-19 pandemic has meant that a lot of our elderly clients are spending more time on their own with very little interaction with others.
"A lot of our elderly really don't like technology, so letter writing is easier for them.
"This is something they know how to do and they can look forward to getting something in the post.
"While Castleisland Day Care Centre remains closed because of the pandemic due to the vulnerability of older clients, the centre has remained open providing meals on wheels and other essential services to its clients.
Writing Material for Clients
"We have been providing clients with writing pads and encouraging them to write letters and we hope that the project which is initially concentrating on the upcoming festive season will continue into 2021 – with some of the school children and day care clients maintaining correspondence.
"For the present, when everything is so negative, staff of both the day care centre and local primary schools feel that this is going to really help lift the spirits of both our younger generation and the elderly of the area," said Marcella in conclusion.

You can contact The Maine Valley Post on…Anyone in The Maine Valley Post catchment area who would like to send us news and captioned photographs for inclusion can send them to: jreidy@mainevalleypost.com
Queries about advertising and any other matters regarding The Maine Valley Post can also be sent to that address or just ring: 087 23 59 467.