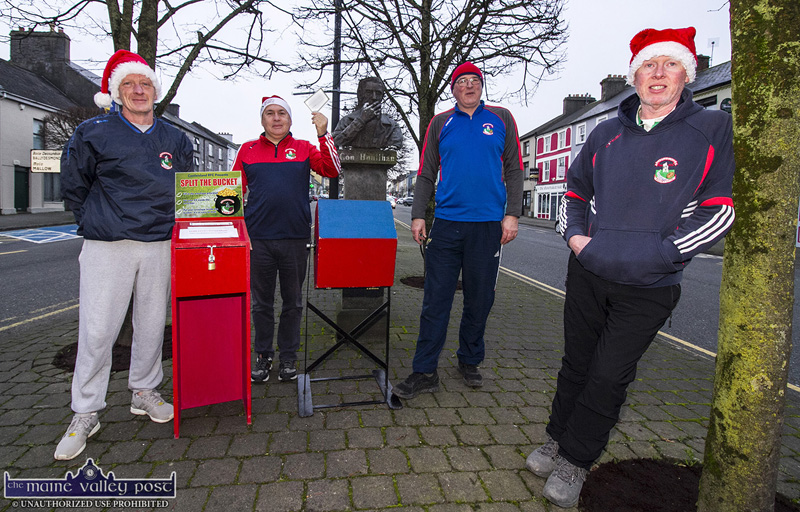 Castleisland Rugby Club would like to thank all the retailers, businesses and everybody who participated in the club's weekly Split the Bucket draw since it was launched in September 2018.
"The draw has been a great success with winners from all over the parish and further afield and hopefully this will continue," said club joint-treasurer, Dan Casey.
€1,000 Draw in Appreciation
"The funds raised have enabled us to clear our debts and upgrade our facilities and hopefully in the new year to move on to the next stage of our development.
"To show our appreciation to all our participants we will have an extra bonus draw for a guaranteed prize of €1,000 along with our regular weekly draw on January 2nd.
Shop Local this Christmas
"Two envelopes are being selected at each week's draw until after Christmas. Only 34 names will be entered into the drum for this extra €1,000 prize draw.
"We're asking all our club members and supporters to shop local this Christmas and stay safe and many thanks for your support all year," said Dan.
Saturday's Draw at The Green Door Restaurant
The next draw will be held in The Green Door Restaurant on this Saturday, December 12th at 3.30pm.
Entry to the draw can be made at the many retailers around the town and surrounding areas as well as online by following the link here:
https://app.superpayit.com/recurring-payment/initiate/iM16Pww/?fbclid=IwAR2o5cnHeUkab1aqHy1iSgQAnddRG8bd-Yp7VDStT1F-nZ6TR7nCPnMbgko

You can contact The Maine Valley Post on…Anyone in The Maine Valley Post catchment area who would like to send us news and captioned photographs for inclusion can send them to: jreidy@mainevalleypost.com
Queries about advertising and any other matters regarding The Maine Valley Post can also be sent to that address or just ring: 087 23 59 467.