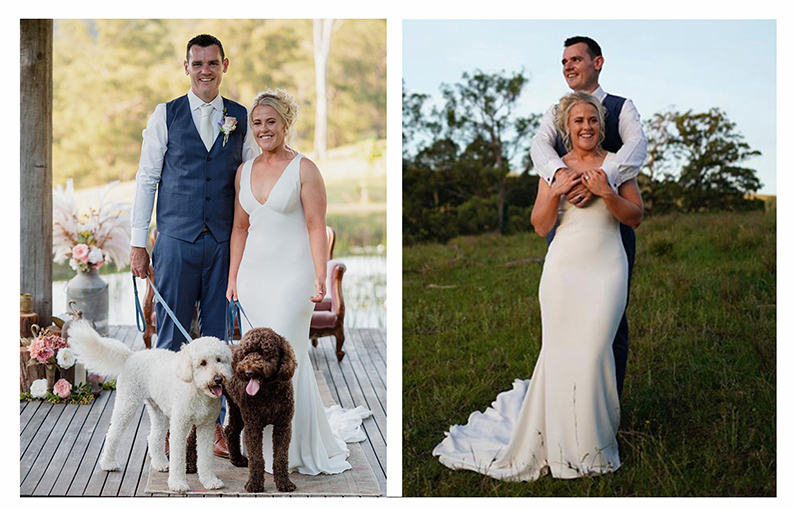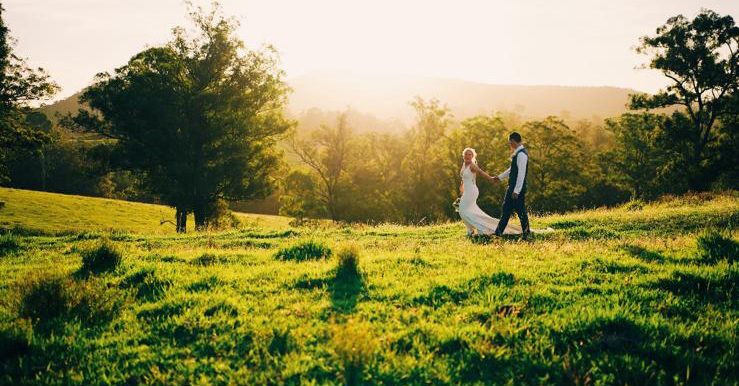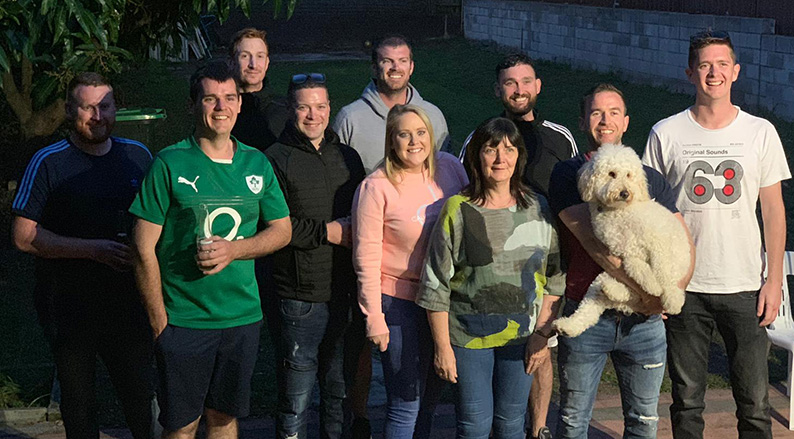 He may have broken his mother's heart when he left Castleisland to go to Australia a decade ago but he met 'a great girl from Cork over there and they're very happy,' – an Irish mother's assessment of life with a son abroad. 
Denis Nolan and his parents, Joan and Martin had to go through the same kind of heart-wrenching goodbye rituals so ingrained in the the Irish psyche for countless generations as the 21st century was tidying away its first decade.
Got on Well in Australia
He got on well in his adopted home in Sydney, Australia and soon found himself surrounded by a team of contemporaries from the old country and from the old town – even.
Things continued in that upward curve for Denis and work as a machine driver and social life were all good.
Emily from Carrigaline
Life took a further nudge upwards when he met company and fellow employee, Emily Murphy from Carrigaline in the Co. Cork. He made it known to her that he'd like to get to know more about her and her people.
He did – Denis and Emily got married at Goosewing Cottage among the vineyards of Hunter Valley a two-hour coastal drive north from their home base in Sydney on November 19th. last.
Their wedding was celebrated – not with Irish style crowds but in words – like those of tribute from their photographer:
What are the Chances
"What are the chances you move to the other side of the world only to meet someone who is from an Irish town only a short drive from your own. Two Irish legends who moved to Australia over 10 years ago and met at work. Luck of the Irish I'd say," – Matt Streatfield.
Mom Joan has been to Sydney a couple of times in recent years and was there September 2019 and Denis and Emily came 'home' for Christmas 2019. While Martin couldn't face the length of the plane journey, Joan has realistic hopes of travelling again in 2022.
Great Bunch of Friends
"It broke my heart to say our goodbyes ten years ago and, even when I go to see them, leaving is nearly as hard all over again.
"My consolation is that they're so happy and Australia and Sydney is their home now and they have a great bunch of friends around them and most of them are from Castleisland.
"Emily has just qualified as a physiotherapist after a long college and exams dotted stretch of study and the future is looking bright for them.
Bear and Teddy
"They have two beautiful dogs, Bear and Teddy and they're the light of their lives – and they were at the wedding," said Joan.
"Denis rings home every week and we keep in touch through Snap-chat and it's great to be able to see them – even that way.
"I don't know how people got through it years ago when they had to wait for a letter for months at a time. I suppose we're lucky that we have the technology to keep us in touch and the hope that we will be able to travel sometime soon again," said Joan.

You can contact The Maine Valley Post on…Anyone in The Maine Valley Post catchment area who would like to send us news and captioned photographs for inclusion can send them to: jreidy@mainevalleypost.com
Queries about advertising and any other matters regarding The Maine Valley Post can also be sent to that address or just ring: 087 23 59 467.