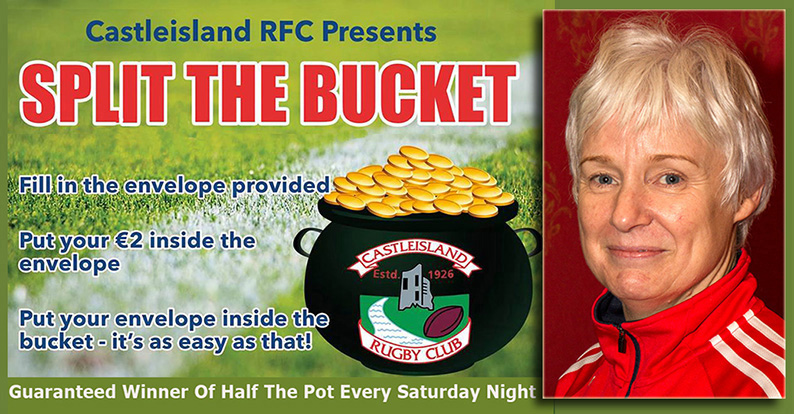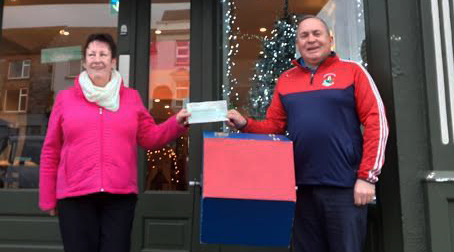 The winner of the Castleisland Rugby Club's Split the Bucket draw held in the Green Door Restaurant on Saturday, December 12th was Pamela Casey, Castleisland. Pamela won €810.
The two names drawn for entry into the €1,000 bonus draw to be held on January 2nd.were Noreen Bambury, Castleisland and Conor O'Rourke, Ballydesmond.
Next Draw at Centra on Saturday
The next and final draw of 2020 will be held in Centra on the coming Saturday, December 19th.
The first draw of the new year will be held on January 2nd.
Please note that the online entries will  be doubled up on that date to compensate for not having a draw on December 26th.
Two Draws on January 2nd.
Two draws will take place on the 2nd January 2nd – the regular draw will be followed by the bonus draw for €1,000.
To be in with a chance in both draws be sure to play at a shop near you now or online.
Two more envelopes will drawn on this Saturday and four will be drawn on January 2nd. for entry into the bonus draw.
https://app.superpayit.com/recurring-payment/initiate/iM16Pww/?fbclid=IwAR2o5cnHeUkab1aqHy1iSgQAnddRG8bd-Yp7VDStT1F-nZ6TR7nCPnMbgko
You can contact The Maine Valley Post on…Anyone in The Maine Valley Post catchment area who would like to send us news and captioned photographs for inclusion can send them to: jreidy@mainevalleypost.com
Queries about advertising and any other matters regarding The Maine Valley Post can also be sent to that address or just ring: 087 23 59 467.