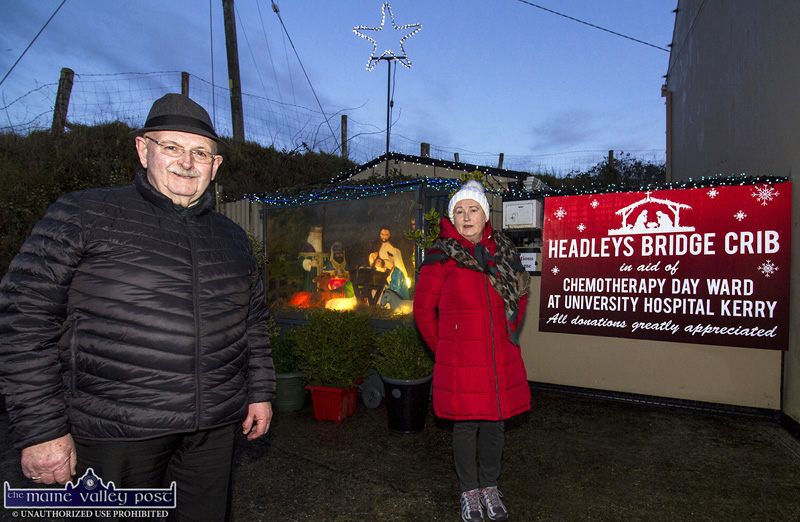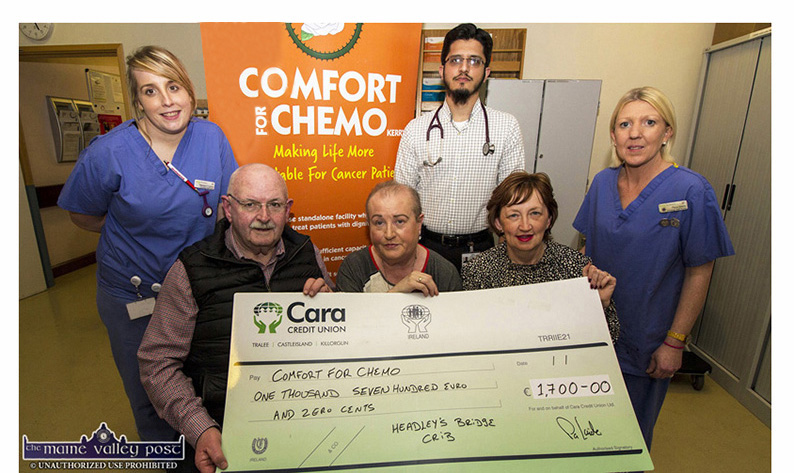 Eileen and Thomas O'Connor of Headley's Bridge have been setting up their near life size crib beside their home since 2012.
I've just got a reminder that they're doing it again this year in spite of all the uncertainties.
Banishing some early doubt that it may not happen this year because all comparable events were being either postponed or going on-line, they realised that it's not something that draws a crowd of people at any one time and could, therefore, do no harm in that regard.
Chemotherapy Day Ward
Back in 2012 their innovation, which appeared beside their house on 'The Bridge' made the grand total of €100 for their charity – which has been and still is the Chemotherapy Day Ward at University Hospital Kerry.
The following year a single donation of a cheque for €100 ensured they would set a new record. Then a shopping bag of coins worth €33, local donations and the considerable backing of the teachers and children of Scoil Mhuire in the village brought that year's total to €700.
Spiralling Donation Levels
Spiraling donation levels and increasing bottom lines have been a feature of the O'Connor's efforts with each passing year.
Before all this darkness descended earlier this year they presented a cheque for € to the 'day ward' in Tralee.
Eileen is a survivor of breast cancer and knows the work the staff on the ward do with the resources they have and that they need every bit of help they can get.
People are Great
"I think that people are great for the way they stop and put money or cheques in the donations box beside the crib and we're delighted with anything people can afford to give – that's how it all mounts up.
"We look forward to putting it up now every year and we have been greatly encouraged by neighbours and friends.
"People were telling us that Christmas wouldn't be the same without it – so here we go again," said Eileen as she wished all their donors, neighbours and friends a Happy Christmas.

You can contact The Maine Valley Post on…Anyone in The Maine Valley Post catchment area who would like to send us news and captioned photographs for inclusion can send them to: jreidy@mainevalleypost.com
Queries about advertising and any other matters regarding The Maine Valley Post can also be sent to that address or just ring: 087 23 59 467.