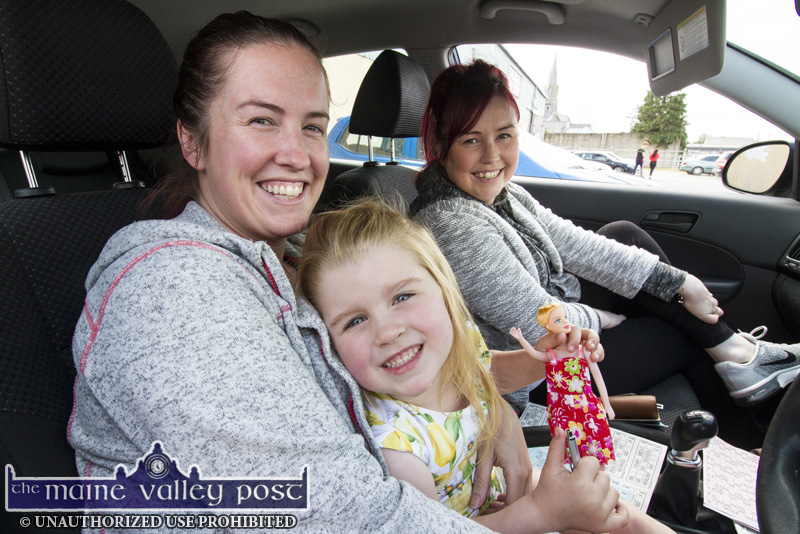 Members of the Castleisland Races Committee also run the charity fundraising, hugely successful, often copied, never equalled Drive-in-Bingo sessions here in Castleisland.
They'll be doing it all again tomorrow, Sunday, December 20th on the yard of Castleisland Co-Op Mart from the earlier time of 1:30pm.
Gates Open at 11:30am
The committee is asking the bingo addicts of the county and beyond to be in position by 1pm at the latest and the gates will open at 11:30am.
The committee and its bingo playing supporters from this and surrounding counties have done great gaisce over the year in terms of money raised for a variety of local charities.
Most Tangible Signs
Maybe the most tangible signs of their benevolence are to be found on the walls of our most significant and Main Street book-ending buildings here in Castleisland with the installation of new defibrillators on the walls of the Old Library and The Market House.
€4,000 Fund / €1,000 Jackpot Game
This session will carry a €4,000 prize-fund including a €1,000 jackpot game and the afternoon will be infused with all the magic of Christmas.
Ground Rules for Safety for All
Because of the times we're living in there is a handful of ground rules like: remaining in your car, except for toilet breaks, for as long as you're on the event grounds; mask wearing / hand sanitising and obeying social distancing rules and other acts of thoughtfulness and social responsibility.
The committee will also take time out to remember past members who gave their time voluntarily when they could on days like this.

You can contact The Maine Valley Post on…Anyone in The Maine Valley Post catchment area who would like to send us news and captioned photographs for inclusion can send them to: jreidy@mainevalleypost.com
Queries about advertising and any other matters regarding The Maine Valley Post can also be sent to that address or just ring: 087 23 59 467.