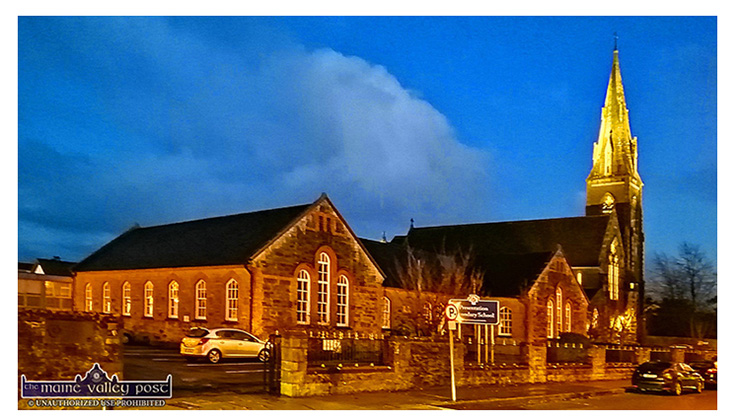 The programme of masses for Castleisland Parish Church during Christmas 2020 via live streaming is as follows:
Christmas Eve: Thursday, December 24th – without a congregation, 7.pm Children's Mass.
Midnight Mass at 12 Midnight.
Christmas Day: Friday 25th December 25th – without a congregation, 10am Mass and 11.30am Mass.
Saint Stephen's Day: Saturday 26th December 26th – 6.15pm Vigil Mass – without a congregation.
Sunday, December 27th – 11.30am Sunday Mass – without a congregation.
You can watch all Masses via live streaming by click on the link here: www.churchservices.tv/castleisland

You can contact The Maine Valley Post on…Anyone in The Maine Valley Post catchment area who would like to send us news and captioned photographs for inclusion can send them to: jreidy@mainevalleypost.com
Queries about advertising and any other matters regarding The Maine Valley Post can also be sent to that address or just ring: 087 23 59 467.