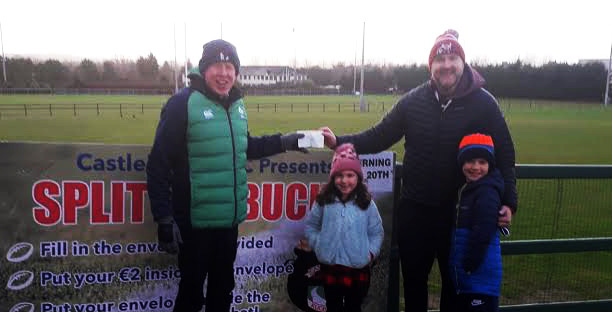 The next Split the Bucket draw will be held in the Halfway Shop in Ballymacelligott on the coming Saturday, January 2nd at 3.30pm.
Two draws will be held that evening, the regular draw for half the buckets and the Bonus Draw for €1,000.
The Odds are Good
The names below have already qualified for the bonus draw and they will be joined by four more names drawn on the day so a total of 34 names in with a chance to win €1,000 so the odds are good.
To be in with a chance to win half the bucket or to qualify for the bonus draw just add your name to the mix by playing at any of the many outlets around the town and surrounding areas or play online up to 12 midnight on Friday night.
The €1,000 Draw List  
The names included so far are: Marie Geaney, Gerardine Collins, Joan Roche, Sheila Heery, Mary Whelan, Sarah Maher, Anne Boyle, Juliet O'Regan, Carmel King, Timmy O'Connor, Noreen Fleming, Neil O'Sullivan, Conor O'Rourke, Noreen Bambury, John Reidy, Cormac Riordan, Doris O'Sullivan, Michelle O'Sullivan, Bridget Broderick, Erin Murphy, Margo O'Sullivan, Paudie O'Connell, Martina Browne, John O'Connell, Nana and Matthew, Eddie O'Shea, Margaret Jones, Joan Riordan, Bernard O'Connor and Denis Leane.
Add Your Name
You can add your name to the list here by playing over the next couple of days as four more names are due to be added before Saturday's draw.
You can play Split the Bucket online by following the link here:
https://app.superpayit.com/recurring-payment/initiate/iM16Pww/?fbclid=IwAR2o5cnHeUkab1aqHy1iSgQAnddRG8bd-Yp7VDStT1F-nZ6TR7nCPnMbgko

You can contact The Maine Valley Post on…Anyone in The Maine Valley Post catchment area who would like to send us news and captioned photographs for inclusion can send them to: jreidy@mainevalleypost.com
Queries about advertising and any other matters regarding The Maine Valley Post can also be sent to that address or just ring: 087 23 59 467.