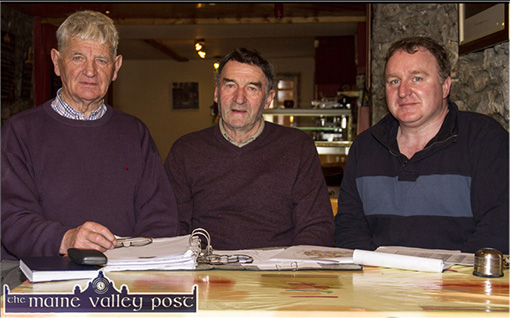 In terms of the history of an area and its preservation, Castleisland has been as lucky and more so than many other well chronicled towns and villages.
There are stories and songs of the deeds and doings of people from here down through all those dead years.
Men of the past like: TM Donovan, Eugie O'Meara, Moss Tommy Reidy and, more recently, the late Fr. Kieran O'Shea and Michael 'The Master' O'Donohoe have all been well to the fore in the fields of history preservation.
Remarkable Markers and Signposts
They all put down remarkable markers and signposts. So did, in their own ways, the hundreds of locals who told stories at street corners, in morning long creamery queues and of course in their natural theatres, the public houses of their areas.
When I think of them and all of their signposting, I can see The Master stepping forward to reposition and repoint these old posts to exactly what and to where they were meant to be directing the generations after them.
Now on the Shelves
While it didn't make it on time for the Christmas market, an 88 page publication, Earls, Axeteers and Hoggies is now on the shelves of shops in the broad locality.
For the history of this broad locality of close knit, surrounding villages is so entwined with that of the town itself that it's indistinguishable in the telling or in the reading.
For example, the most atrocious acts of the Irish Civil War in Kerry involved a pub in Castleisland, a field in Knocknagoshel and a roadside in Ballymacelligott.
Get it by Post
The publication's somewhat obscure title can't hide its bursting enthusiasm to get its historical content out there.
Its intended targets are people who can't, don't or won't access computers as all the content is already on-line either on the now wound down Michael O'Donohoe Memorial Heritage Project site or its recently launched off-shoot the Castleisland District Heritage Archive site.
Johnnie Roche will post you a copy for €13 including postage if you ring him on 087 13 22 808.

You can contact The Maine Valley Post on…Anyone in The Maine Valley Post catchment area who would like to send us news and captioned photographs for inclusion can send them to: jreidy@mainevalleypost.com
Queries about advertising and any other matters regarding The Maine Valley Post can also be sent to that address or just ring: 087 23 59 467