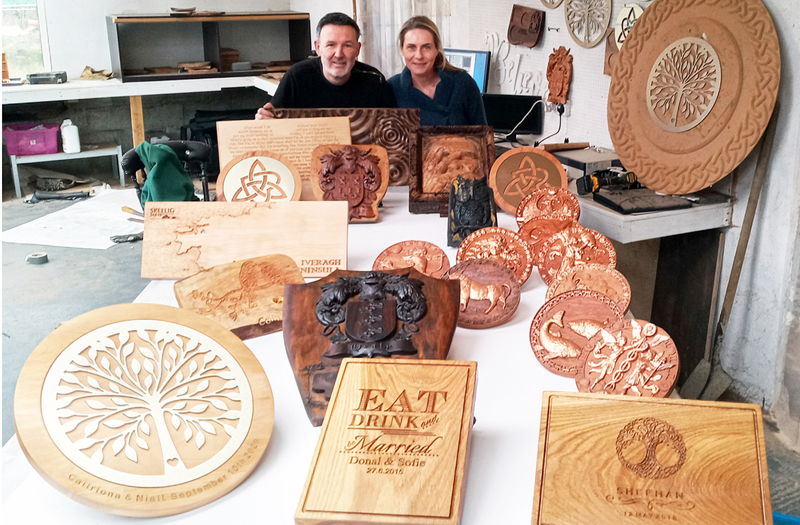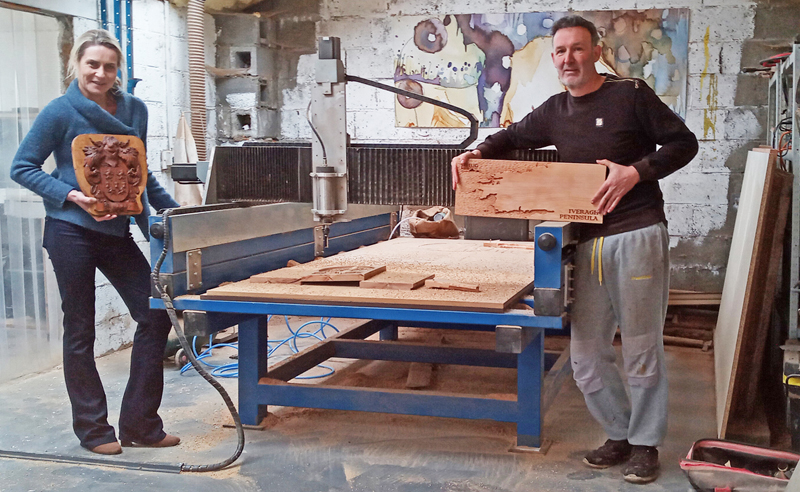 Nestled deep within the hills of Kerry, a Brosna based family business is thriving on creating something special and unique for each and every customer.
You won't find production-line, factory type products here.
H&H Design & Detail was founded by John and Denise Healy in 2019 and it quickly became a bespoke, personalised wooden gift maker.
Customers' Desires and Ideas
Anything but wooden in their approach to customer satisfaction, the Healys allow and encourage their clients to personalise and customise any product to their desires and ideas.
They're proud to have founded and grown a company that values craftsmanship and attention to detail above everything else.
"Because of the excellence in quality, customers come to us and request new and unique ideas for us to produce," said Denise.
Growing and Branching Out
"Growing our product lines on a constant basis we have branched out into the area of more functional household and personalised gifts and we're excited to see where this will bring us," she said.
Without putting a tooth in it, John said that they strive to create the best ​personalised wooden gifts​ that you have ever seen.
"We're committed to using sustainable forestry, using only the very finest of materials, all of which are handpicked by us.
Lovingly Designed and Created
"Blending traditional craftsmanship and modern techniques, we endeavour to dedicate ourselves to the ideal that less than perfect is not good enough.
"All of our products are designed and created by us and lovingly so by hand in our Brosna workshop and everything we use is certified under the Forest Stewardship Council and also in the Programme for the Endorsement of Forest Certification – and always will be," he said.
About John Healy
"Working as a carpenter in my grandfather's workshop as a boy and I've always worked with wood.
I love the smell and feel of wood. I've worked in engineering and lived in several countries around the world, travel broadens the mind and inspires ideas."
About Denise Healy

"Originally from the little townland of Carnane in Limerick, I worked in Limerick in the print and design industry.
"I'm newish to 'The Kingdom' and I have come to love woodworking over the past two years.
"I love being able to lay out a design and see it coming to life and having the ability to give personalised gifts and products to our customers."
See More of H&H Design & Detail 
You can contact the Healys: Denise on: 087 1326287 and John on 083 113 580 and samples of their work can be seen with a Click on the link here: www.hhdesigndetail.net

You can contact The Maine Valley Post on…Anyone in The Maine Valley Post catchment area who would like to send us news and captioned photographs for inclusion can send them to: jreidy@mainevalleypost.com
Queries about advertising and any other matters regarding The Maine Valley Post can also be sent to that address or just ring: 087 23 59 467