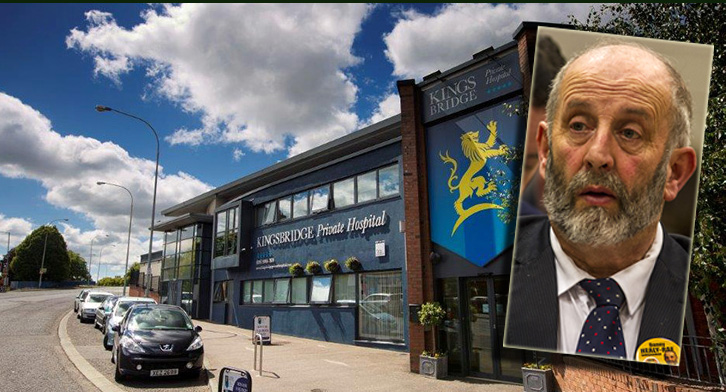 Deputy Danny Healy Rae is now taking names for seats on the next 'Belfast Bus' following representations he made to the Taoiseach and the Government.
"I'm glad that the arrangement has been put in place to ensure people can continue to travel to Belfast for procedures such as cataracts, hip, knee replacements, tonsil removal," said Deputy Healy Rae.
New 12 Month Scheme
"The new scheme title is the Northern Ireland Planned Healthcare Scheme and it will operate for 12 months under the same terms as the EU Cross Border Directive Scheme.
"This is great news for those on long waiting lists for procedures.
The Next Belfast Bus
"I am now taking names for the next bus to travel to Belfast for medical procedures," said Deputy Danny.
Anyone wishing to be on that bus can contact Deputy Healy Rae at:  Danny Healy Rae, TD,
Main Street, Kilgarvan, Co.Kerry or by telephone: 064 66 85315  /  087 2316055.

You can contact The Maine Valley Post on…Anyone in The Maine Valley Post catchment area who would like to send us news and captioned photographs for inclusion can send them to: jreidy@mainevalleypost.com
Queries about advertising and any other matters regarding The Maine Valley Post can also be sent to that address or just ring: 087 23 59 467.