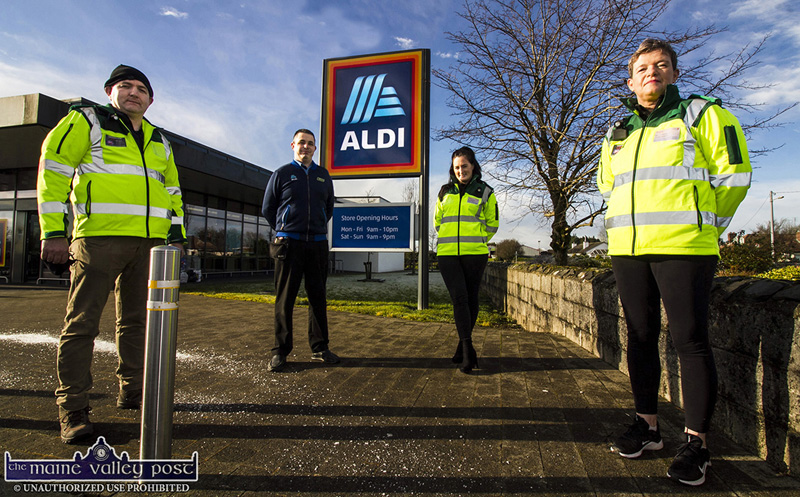 In spite of being stood down from active service in the community with the onset of Covid-19 early last year, Castleisland First Responders members have been keeping their skills up to date in the meantime.
Each member has updated their knowledge with a course and an exam held at the Ivy Leaf Art Centre by the National Ambulance Service.
The course centred on the donning and doffing of personal protective equipment (PPE) gear in these times of strangeness and uncertainty.
Back on the Rota
Team spokesperson, Oorla Casey said that a small number of members have gone back on the rota for the moment.
Castleisland First Responders members have enjoyed the support of the community its rank is drawn from.
The Castleisland Races Committee has been to the fore in this regard with contributions from its drive-in-bingo sessions.
Wall Mounted Defibrillators
This enabled the responders to fix wall mounted defibrillators to the old library / Carnegie building and at the other end of town to the Market House wall.
Then, only last week, they discovered that the local Aldi store had included them in their Ireland Community Grants Programme 2020.
"A staff member nominated our group for this award of €500 and we're delighted that people and local groups think of us like that.
Town's Most Prominent Buildings
With the help of these donations, Castleisland is now equipped with three publicly placed defibrillators.
There's one on the town's most prominent buildings at each end of the town and there's one in the middle on the wall of Jackie Reidy's Menswear and Newsagents.
There are also units in most of the local schools, sports clubs and community centres in this and neighbouring parishes with a count of almost 20 units in all throughout these areas.

You can contact The Maine Valley Post on…Anyone in The Maine Valley Post catchment area who would like to send us news and captioned photographs for inclusion can send them to: jreidy@mainevalleypost.com   Queries about advertising and any other matters regarding The Maine Valley Post can also be sent to that address or just ring: 087 23 59 467.