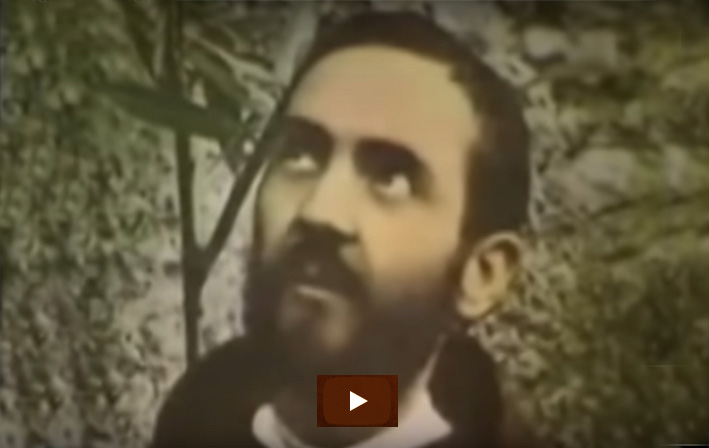 The monthly, first Tuesday, Padre Pio Devotions return to the Church of Saints Stephen and John, Castleisland this evening, Tuesday, February 2nd at 7.30pm. The first class relic will be on the altar and there will be a general blessing with it at the end of Mass.
 The witness will be given by John Sheehan of Portmagee. 
John will share his personal story of battling with anxiety and depression and how he's nowadays managing to cope.
I Don't Mind Talking About Suicide 
"My brother-in-law saved me at the last minute and cut me down when I tried to take my own life in 2017," John said during a phone chat we had today.
"I don't mind talking about it because it has hit so many people around the country today. I got so much help from everyone from my wife and neighbours to health care professionals and between then they have brought me to a point where I'm not bottling things up anymore.
"I want to be able to get it across to people that they don't have to do what I wanted to do at that time in my life. I thought it was the right thing to do at that time.
You Don't Have to Do What I Nearly Did 
"Now I know that anyone suffering with depression – as I was – certainly don't have to do what I nearly did – there's so much help and so many people out there who'll bring you along with them if you let them know how you're feeling.
"I thought there was no getting away from my 'Black hole of Calcutta' as I called it – but there is and I don't mind sharing my experiences if I thought it will help people like me out of that hole we can find ourselves struggling with.
"And do you know something, I found I have strengths in me that I never knew I had," said John.
Livestream Broadcast

As has been the case with almost 12 months now, the evening of devotion will be broadcast live without a congregation via the Parish Radio or Live Streaming on the link below.
It all seems so long ago now but the Padre Pio Devotions began in Castleisland only this time last year on January 7th.
Overflowing Congregations
The overflowing congregations of the time were drawn from the locality and from far and near.
The first three Tuesday nights of the first three months were a sight to behold and many locals were reminded of the missions of old.
That was before Covid-19 brought every moving thing to a grinding halt.
Life Goes On
Life goes on and Fr. Mossie Brick and his team will bring you the February 2021 version of the Padre Pio Devotions from Castleisland live from 7:30pm.
With thanks to: Fr. Mossie Brick, PP;  Nora and Noreen in the parish office,  Maria Conway, Lixnaw and John Sheahan, Portmagee.
You can follow it with a click on the link here: www.churchservices.tv/castleisland  

You can contact The Maine Valley Post on…Anyone in The Maine Valley Post catchment area who would like to send us news and captioned photographs for inclusion can send them to: jreidy@mainevalleypost.com  Queries about advertising and any other matters regarding The Maine Valley Post can also be sent to that address or just ring: 087 23 59 467.