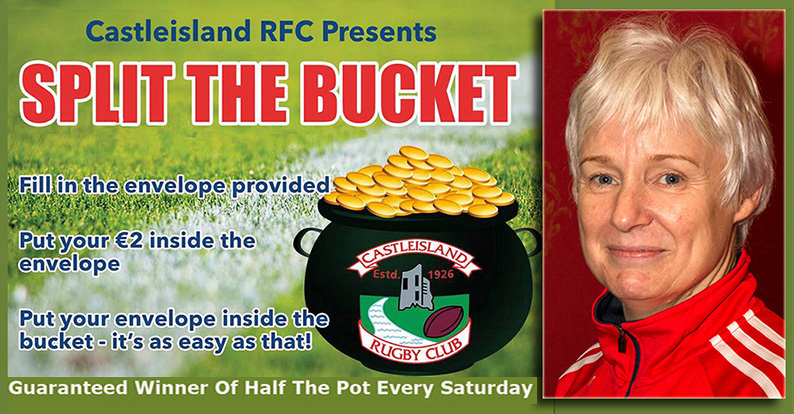 The Castleisland RFC Split the Bucket draw has been won by a syndicate for the first time.
The draw which was held at Eileen's Bakery on Saturday was won by the Come Dine with Me syndicate lead by Kay Reidy, Castleisland.
Kay decided that since she couldn't meet up with her friends properly in the last year she would chance entering the draw on their behalf. 
Lady luck was shining for Kay and eight of her friends and they won €710.
Celebrations are on hold until large, mad gatherings are once again the norm! 
The next draw will be held at Den Joe's American Style Restaurant on Saturday, February 13th at 5pm. 
Play On-Line
Split the Bucket envelopes are available in the shops throughout this and neighbouring parishes.
You simply put your €2 in the envelope, seal it and sign it and add your telephone number and pop it in the bucket or the club coloured, red and blue stand. And, you can play online by clicking on the link here:
https://app.superpayit.com/recurring-payment/initiate/iM16Pww/?fbclid=IwAR2o5cnHeUkab1aqHy1iSgQAnddRG8bd-Yp7VDStT1F-nZ6TR7nCPnMbgko

You can contact The Maine Valley Post on…Anyone in The Maine Valley Post catchment area who would like to send us news and captioned photographs for inclusion can send them to: jreidy@mainevalleypost.com Queries about advertising and any other matters regarding The Maine Valley Post can also be sent to that address or just ring: 087 23 59 467.