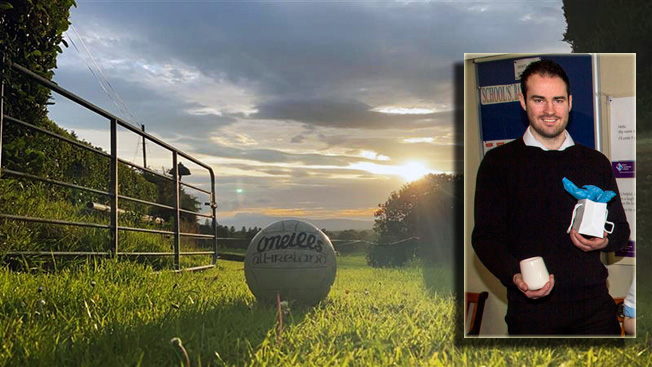 The theme for Presentation Castleisland's Well-being Week which ran from St. Brigid's Day, February 1st to the following Friday the 5th was boiled down to Five simple things you can do every day to support your mental health.
The idea was promoted by JIGSAW, a team of supporters, professionals and volunteers who support young people's mental health.
The jigsaw five-a-day are: Take Notice; Connect; Keep Learning; Give; Be Active.
Five-A-Day in Daily Lives
"During wellbeing week, students and staff were encouraged to integrate the five-a-day into their daily lives," said teacher Pierce Dargan and he gave a run-down on the busy week's activities as follows:
"Each day of Wellbeing week is linked to one of the five-a day and the Well-being activities/events outlined for each day are based on the particular theme for that day: Mindful Monday – Take Notice; Thankful Tuesday – Connect; Wellness Wednesday – Keep Learning; Triumphant Thursday – Give and Feel-good Friday – Active.
Photography Competition and St. Brigid's Crosses
On Mindful Monday the theme was Take Notice and first year students and teachers were invited to take part in a themed photography competition, under the title: What being healthy means to me. This competition challenged students and teachers to take notice of the world around them and to capture some aspect of it through photography.
The level of interest in this competition was phenomenal with participants showing tremendous ability in their photography skills.
Some entrants submitted a photograph that they had taken during the year and others captured one especially for the occasion. All religion classes created St. Brigid's Crosses to mark February 1st – her feast day.
Random Acts Of Kindness
Tuesday, 2nd February was designated as Thankful Tuesday and teachers and students were challenged to undertake random acts of kindness.
Being generous and kind to others is shown to lead to improvements in mental health and helps build resilience towards some of the stresses and strains in life.
There was a terrific response from the school community with lots of stories of helping out at home, checking in on grandparents and doing their shopping, preparing meals for family and getting active on the farm.
Students expressed their pleasure at bringing a smile to other people's faces and acknowledged how good it felt to know you are doing a good deed for someone.
The Feast Day of St. Blaise
On Wellness Wednesday the theme was Learn. The students made some very creative and colourful smoothies which included very nutritious and healthy ingredients.
The response was very positive from the students and teachers of Presentation Castleisland and it really helped to promote healthy eating and well-being in the school community.
Students also prepared and cooked healthy dishes, using ingredients from the lower shelves of the food pyramid.
We hope that the students and teachers will continue to try out the new recipes that were shared on The Whole School Team and hope that all goes 'smoothie' in the weeks ahead.
All religion classes learned about St. Blaise, to mark his feast day.
Thursday's Theme was Give
On Triumphant Thursday, the Well-being theme was Give. To encourage students to give to themselves, they were encouraged to write a reflective diary based on their well-being week experiences, as well as the emotions and feeling they experienced throughout those few days. Keeping a diary is a fantastic way of reflecting on recent events, emotions and feelings, as well as allowing you to make sense of them.
Students responded positively to this activity and many noted the positives that writing a diary had on them.
Some of the beneficial responses noted by students included: help with anxiety, making sense of current situations, and finding positives in daily experiences.
Be Active on Feel Good Friday
The theme for Feel-Good Friday was Be Active. In the morning, Caoimhe Keogan from JIGSAW gave whole school presentation on the services offered by JIGSAW to support mental health.
The schedule for Friday afternoon included input from nutritionist Laura O' Reilly.
This event provided information and tips on how foods can help us stay healthy and well at this time.
This event was followed by a ZUMBA lesson with Linda Flanagan. Students were invited to attend these events via this Whole School Team.
At 3:00 p.m. all students and teachers were encouraged to go outdoors, get active and get those steps in before the end of Well-being Week."

You can contact The Maine Valley Post on…Anyone in The Maine Valley Post catchment area who would like to send us news and captioned photographs for inclusion can send them to: jreidy@mainevalleypost.com Queries about advertising and any other matters regarding The Maine Valley Post can also be sent to that address or just ring: 087 23 59 467.