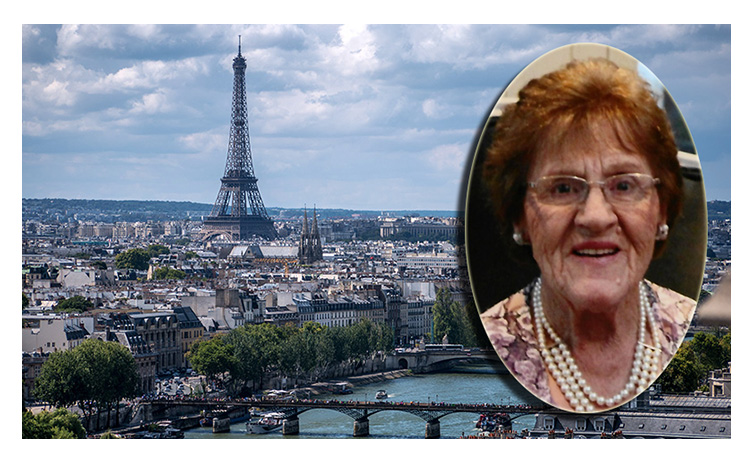 Eileen Flynn, née Edwards, Lisheenbawn, Farranfore and Keel, Lixnaw, passed away peacefully on December 29th last at the age of 90 years.
Eileen was born on the 30th of August 1930 to John and Molly Edwards, Keel, Lixnaw.
She was one of eight children and was predeceased by her sisters and brother Bridie, Sheila, Mary, Lily, Tina and John 'Son.'
Ballinclogher National School
She is survived by her brother Mike. Eileen was educated in Ballinclogher National School.
She worked in many places throughout her life, one of the first was Edenburn Hospital where she made many lifelong friends.
She also worked in the Pretty Polly in later years.
During her earlier years the most popular form of transport was the bicycle or motorbike.
Cycled to Dances
Eileen cycled everywhere including to work and dances, it was at one of these dances that she met the love of her life Con 'Joe' Flynn.
At the time, he owned a motorbike and they enjoyed many trips together. They married in 1959 and went on to have nine children: Philomena, Eileen, Martina, Noreen, John, Jerry and Ann.
Two other children, Jeremiah and Cornelius died in infancy.
Proud, Independent and Hardworking
Eileen was a very proud, independent, hardworking woman who loved her family dearly and adored her thirteen grandchildren and three great-grandchildren.
Herself and Con enjoyed their weekend drives with the children exploring the Kingdom of Kerry and, after his passing, Sunday drives with her children and grandchildren became somewhat of a tradition, often stopping for something sweet.
Traditional Mulled Wine
On Christmas night, her home became the centre for all the family to gather and enjoy her traditional mulled wine and mince pies. It was enjoyed by all and many fond memories were created. 
Eileen also loved to travel and enjoyed seeing new places such as Paris, New York, Međugorje and London to name a few.
She made many trips to New York to visit her daughter Noreen and her family, she was even there at the time of 9/11.
Paris was her Favourite
She travelled up until her eighties and Paris was one of her favourite destinations.
Eileen always loved her style and dancing was one of her passions. In her later years, she enjoyed going to the tea dances on Sunday afternoons where she had a wide circle of friends.
Fondly Remembered by All
She will be remembered fondly by all who knew and loved her along with her husband, Con who passed away in September 2007.
Eileen is survived by her children, grandchildren and great grandchildren. She will be greatly missed.
May her gentle soul rest in eternal peace.
This article was submitted by Mrs. Flynn's family.

You can contact The Maine Valley Post on…Anyone in The Maine Valley Post catchment area who would like to send us news and captioned photographs for inclusion can send them to: jreidy@mainevalleypost.com  Queries about advertising and any other matters regarding The Maine Valley Post can also be sent to that address or just ring: 087 23 59 467.