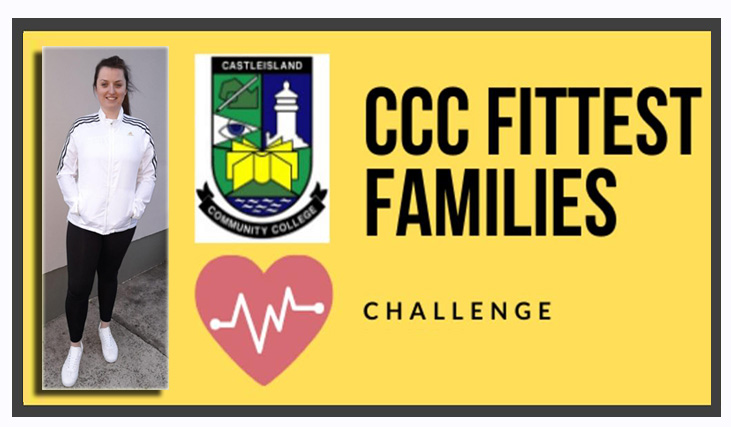 Castleisland Community College, under the guidance of science teacher Kellie Sheehy, has invited all families in the school community to take part in its Fittest Family Challenge.
The competition will take place over the coming weeks with two to four members of a family participating.
Aim of The Challenge
The aim of the challenge is to get staff, students and their family members involved in physical activities.
"It will certainly allow students a break from computer screens and it will also develop communication and teamwork skills," said college and event spokesperson, Doreen Killington in breaking the news.
The Importance of Fun
"The most important aim however is for the school community to have some fun!
"Challenges will posted on the school app Teams and each family must record each competitor undertaking a challenge and submit the video.
"Prizes will be awarded for the winning families. So let's get active and be alive," said Ms. Killington.

You can contact The Maine Valley Post on…Anyone in The Maine Valley Post catchment area who would like to send us news and captioned photographs for inclusion can send them to: jreidy@mainevalleypost.com Queries about advertising and any other matters regarding The Maine Valley Post can also be sent to that address or just ring: 087 23 59 467.