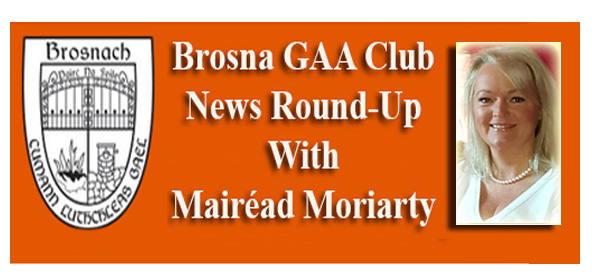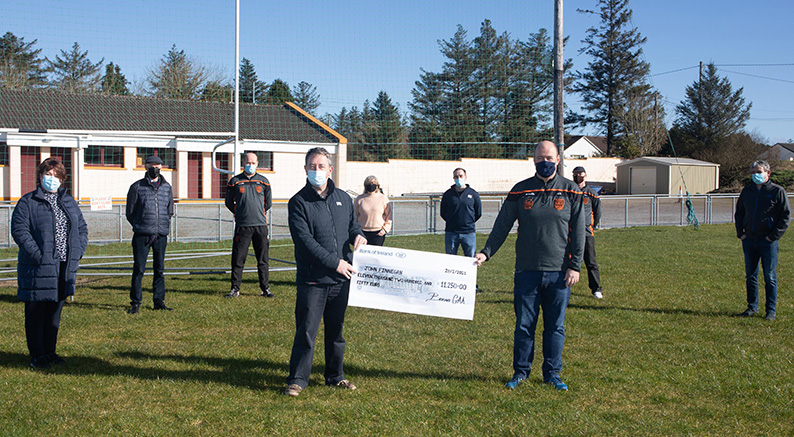 Big Lotto Win for John Finnegan
Congratulations to John Finnegan who was the lucky winner of the Brosna GAA Club Lotto last week. 
The jackpot was a tantalising €11,250 when John's numbers were drawn. Just a reminder to anyone not already a member of the GAA Lotto Scheme, for an annual fee of €100, you will be entered into a whole year of draws where you could win the jackpot or one of the many lucky dip prizes.  Contact Kay on 087 2307948 or Aenie on 086 7702690 to start your membership straightaway. 
For adhoc lotto ticket purchases, you can buy tickets at Brosna Post Office or through the Online Brosna GAA Lotto platform:  https://smartlotto.ie/brosna-gaa/
With Sympathy to the Casey Family
We extend our condolences to Theresa Casey and family (USA) on the loss of Theresa's brother Ned. 
Originally from Ballylongford, Ned lived in New York for decades where he and his wife Mary had the most welcoming of homes. 
Ned was a great friend and mentor to many young people who emigrated from Kerry helping them to get jobs and find places to live.
A gentleman in the truest sense of the word.  Rest in Peace.  Our thoughts are with his family and all of the Caseys at this time.
New Lotto Jackpot of €3,000
New Jackpot of €3,000. Results from February 22nd draw Jackpot winner: €11,250 to John Finnegan. 
Wins of €20 each for the following: Eileen Lane O'Keeffe, Creamery Road an Online Ticket; Kieran Quirke, Duagh – Online Ticket; John Tado, Rockchapel and Kate Nolan, Brosna.
Today is World Wildlife Day
Today, March 3rd is International World Wildlife Day and it's a good time of year to contemplate all of the living creatures that we co-exist with in Brosna. 
As humans we can at times believe the world is ours to do with as we please. But really we are merely caretakers, passing through this world. 
It's a good practice to look at how we interact with our natural world and think about what sort of parish we are handing on to the next generations. 
Let's be respectful in our life choices and make decisions that support all of nature.   

You can contact The Maine Valley Post on…Anyone in The Maine Valley Post catchment area who would like to send us news and captioned photographs for inclusion can send them to: jreidy@mainevalleypost.com Queries about advertising and any other matters regarding The Maine Valley Post can also be sent to that address or just ring: 087 23 59 467.