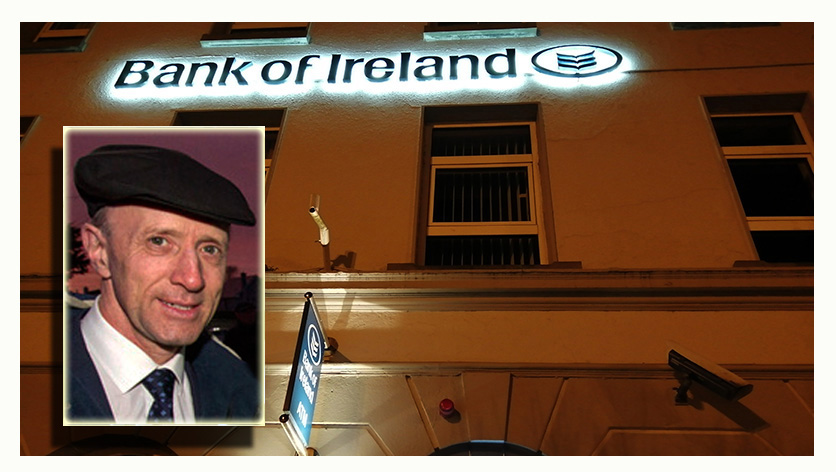 Kerry Independent TD Michael Healy Rae has condemned Bank of Ireland and its decision to close 103 branches in the Republic of Ireland and Northern Ireland as revealed this week.

As of September 2021 branches in Castleisland, Killorglin and the student branch at MTU in Tralee will all close leaving Kerry with only six branches countywide.
Taking Issue with 'More Digital' Comment
It was a decision that Michal Healy Rae said 'simply did not add up' and he took issue with comments made by Francesca McDonagh, Bank of Ireland's group chief executive who said the decision was made because customers are saying 'loudly and clearly' that they want more digital and less branches and this is about investing where customers want to bank.
Who Was She Listening To ? 
"I'm not too sure what customers Ms McDonagh was listening to but no customer of the branches in Killorglin or Castleisland would ever have uttered the words 'loudly and clearly' as another vital service for people living in rural towns is taken away from them, under the pretense that it is a good move for them," said Deputy Healy Rae.

Doors Closing on Rural Ireland
The Kerry deputy feels that this is a second phase attack on rural institutions as the network of rural Post Offices have already taken a 'severe battering in recent times' and he feels that the door is now being firmly closed on rural Ireland once and for all.
"I know that Post Offices will welcome the fact that Bank of Ireland will enter into a working arrangements for customers in rural areas but it won't make up for the lost jobs in that sector and it won't be enough to reopen Post Offices that have been closed," said Deputy Michal Healy Rae in conclusion.

You can contact The Maine Valley Post on…Anyone in The Maine Valley Post catchment area who would like to send us news and captioned photographs for inclusion can send them to: jreidy@mainevalleypost.com Queries about advertising and any other matters regarding The Maine Valley Post can also be sent to that address or just ring: 087 23 59 467.