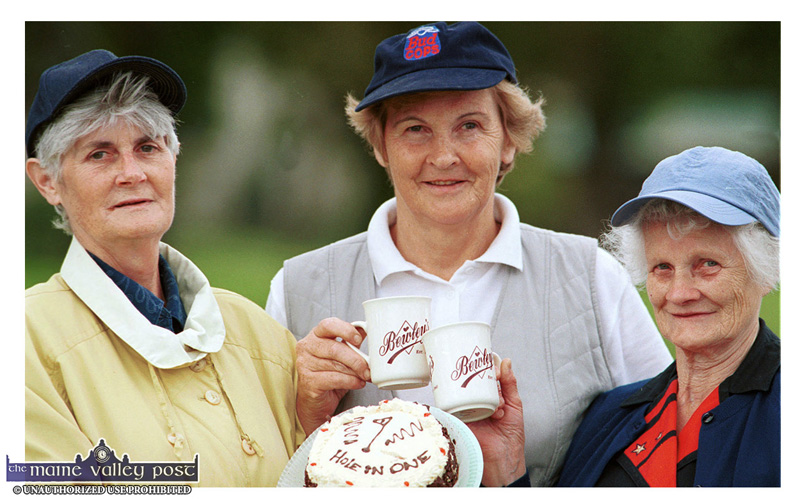 A special Happy St. Patrick's Day to our most senior of citizens, Mrs. Mai O'Donoghue who celebrates her 103rd Birthday today.
Mrs. O'Donoghue is well entitled to her rest from parading over this and last year's St. Patrick's Day as she took an active part in the town's parade for years as part of the local active retirement group.
Born in 1918
Mrs. O'Donoghue was born in 1918 just a couple of months after the first case of the Spanish Flu pandemic was discovered in America and which subsequently killed up to 50 million worldwide.
Also in that year women of 30 years and older in the UK were granted the right to vote and Moscow replaced Saint Petersburg as the capital of Russia.
Here's wishing you good health and congratulations Mrs. O'Donoghue on your unique status in the life of hill and valley around here.


You can contact The Maine Valley Post on…Anyone in The Maine Valley Post catchment area who would like to send us news and captioned photographs for inclusion can send them to: jreidy@mainevalleypost.com Queries about advertising and any other matters regarding The Maine Valley Post can also be sent to that address or just ring: 087 23 59 467.