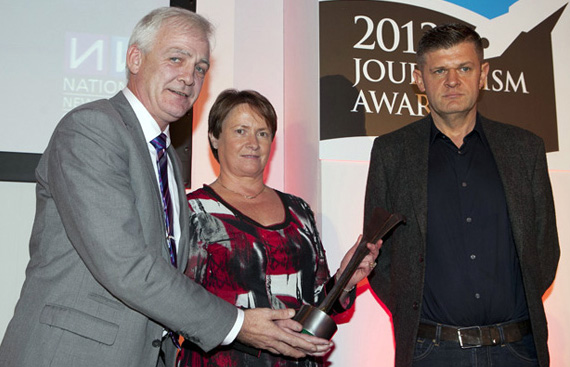 The next Padre Pio Devotions will be held in the Church of Saints Stephen and John, Castleisland on this Tuesday evening March 23rd at 7.30pm. The witness will be given by Elma Walsh.
The first class relic will be on the altar and there will be a general blessing with the relic at the end of Mass. 
Elma Walsh is the mother of the late Kerry teenager, Donal Walsh whose bravery inspired the following citation bestowed with the Mons. Hugh O'Flaherty International Humanitarian of the Year Award 2013.
Award Citation
"When facing his own impending death at the tender age of 16 years, Donal selflessly and bravely displayed deep humanity and concern for his fellow humans when he publicly pleaded with us to cherish every moment of our lives and step away from any thoughts or actions that would result in self-harm or death."
The devotions will be conducted without a congregation but will be broadcast live through the parish radio and by live streaming at: http://www.churchservices.tv/castleisland


You can contact The Maine Valley Post on…Anyone in The Maine Valley Post catchment area who would like to send us news and captioned photographs for inclusion can send them to: jreidy@mainevalleypost.com Queries about advertising and any other matters regarding The Maine Valley Post can also be sent to that address or just ring: 087 23 59 467.