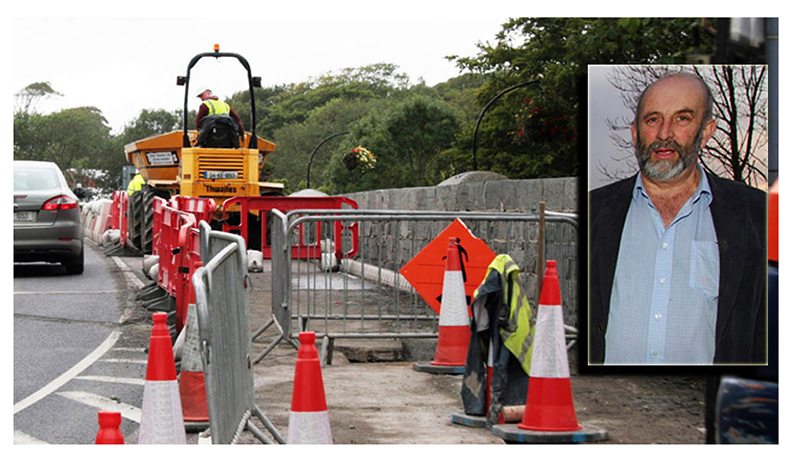 Deputy Danny Healy Rae declared that he is glad to have made representations for the upgrading of the list of roads below and that funding is being made available from a four-year multi annual programme.
Works will be carried out over the coming months and will include trunking and surface dressing. 
The list of roads includes:
Glanlea – Annablaha, L-3006 Road a total of €213,400 funding for 2,700 metres of road.
Knocknaboul – Knoppoge L-7024 €98,000 for 1,400 metres of road.
Dromulton – Annamore L 10753 total of €114,000 for 1,900 metres of road.
Firie Cross – Coolavanney L-6540 €82,187  for 1,000 metres of road.
Longfield – Kilnanare  R564 €147,000 for 750 metres of road.
Knockachur Cross – Kilcusnaun X L-2030 €58,800 for 700 metres of road.
Knocknagoshel Village Cross – Cloughboola Cross L-10707  €60,000 for 1,000 metres of road.
Feales Bridge Cross – Inchinapoagh Cross L-576 €93,500 for 1,000 metres of road.
Raemore Cross – Knocknagoshel Cross L-2015 €89,000 for €1,000 metres of road.
Headley's Bridge – O'Learys Cross L-2051 €65,000 for 800 metres.
Coolegrean Cross – Mount Eagle Cross L-10750 €61,079 for 1,000 metres.
Castleisland – Ballydesmond through Knockeenahone – Knocknaboul R-577 total of €554,985 for 2,800 metres.
"I'm glad that these roads are getting funding and I will continue to make representations about several other roads that need urgent attention," said Deputy Danny.

You can contact The Maine Valley Post on…Anyone in The Maine Valley Post catchment area who would like to send us news and captioned photographs for inclusion can send them to: jreidy@mainevalleypost.com Queries about advertising and any other matters regarding The Maine Valley Post can also be sent to that address or just ring: 087 23 59 467.