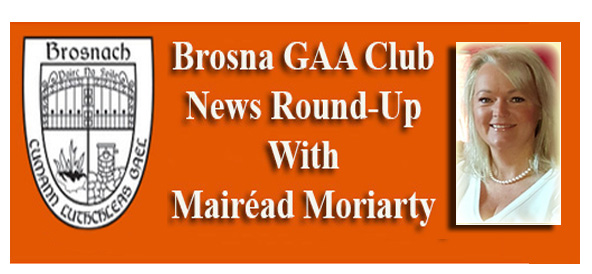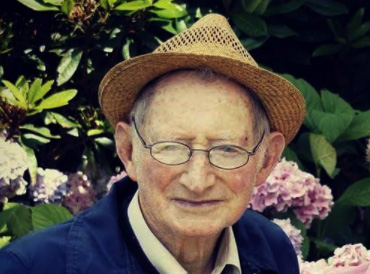 Saying Goodbye
Patie Brosnan, who had reached the impressive age of 96, was laid to rest in Brosna on Tuesday, 13 April. 
We send our sincere condolences to all of Patie's family especially to his children and grandchildren who live abroad and were unable to say their goodbyes to him in person. Patie was an example of what aging well could look like. 
He was a remarkable man who managed to live independently well into his 90s – driving his car, playing music, gardening and feeding his hens. 
The Elderly
The pandemic has had far-reaching effects on so many aspects of our society. 
I especially mention the elderly. The restrictions placed on visitations to Care Homes and Hospitals has meant that many beloved parents see very little of their children and grandchildren.
Face timing is a poor replacement for the physical presence and touch of one's own flesh and blood.  A year may not be a lifetime to those in the prime of life, but a year in the life of an individual who has exceeded the average life expectancy, is of immeasurable value.
Frontline Staff
A sincere thank you to all the front-line staff who care for the elderly and infirm and bring a sense of love and family-feeling to the jobs they do. 
Please let all of us do whatever we can to bring this cruel pandemic to a conclusion so that our elderly relations and friends, who are sequestered from life, can once again enjoy the simple pleasure of a family get-together.
GAA Lotto €3,900
Jackpot is €3,900.  €50 winner, Mary O'Grady, Meelin; €20 each to:  Kit Walsh, Rockchapel;  Sean O'Connell, Kilmanihan;  Brian Connolly, The Cross and Maureen O'Donoghue, The Village.  
Clean Sweeping
Thank you to all the wonderful citizens who took to the highways and byways of Brosna to pick up the unsightly litter. 
Your efforts are greatly appreciated.

You can contact The Maine Valley Post on…Anyone in The Maine Valley Post catchment area who would like to send us news and captioned photographs for inclusion can send them to: jreidy@mainevalleypost.com Queries about advertising and any other matters regarding The Maine Valley Post can also be sent to that address or just ring: 087 23 59 467.