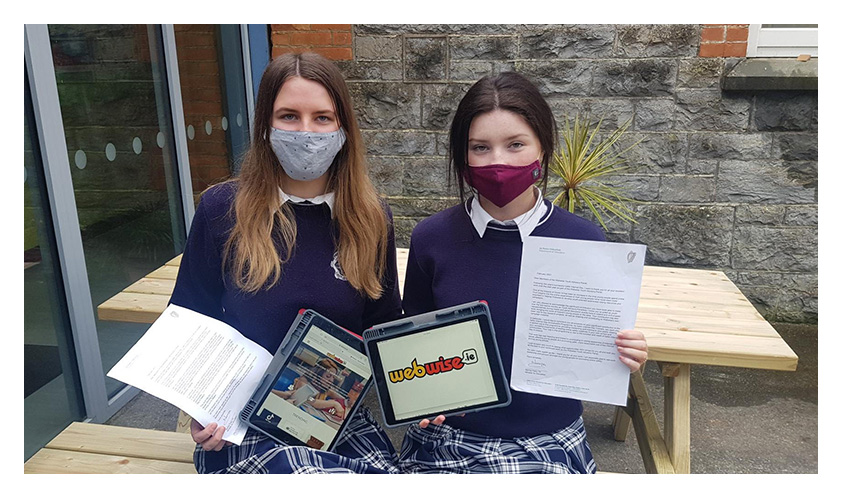 Last week saw the arrival of a very official looking envelope to Presentation Secondary School from Minister for Education and Skills Norma Foley T.D. 
"The purpose of the letter from Minister Foley was to acknowledge the excellent work of our Webwise Youth Panelists, Joanna Moynihan and Fiona Brosnan," said teacher Annette Leen.
Significant contributions By Fiona And Joanna
"We are delighted that the significant  contribution the 35 national panelists, especially our own two members, Fiona and Joanna made to promoting a more responsible attitude towards internet safety hasn't gone unnoticed. 
Willing Volunteers
"Fiona and Joanna are always willing to volunteer and work hard to promote our online safety promotion work as well as through Webwise at a national level.
"The enthusiasm and  leadership skills they displayed throughout the year were second to none," said Ms. Leen.  

You can contact The Maine Valley Post on…Anyone in The Maine Valley Post catchment area who would like to send us news and captioned photographs for inclusion can send them to: jreidy@mainevalleypost.com Queries about advertising and any other matters regarding The Maine Valley Post can also be sent to that address or just ring: 087 23 59 467.