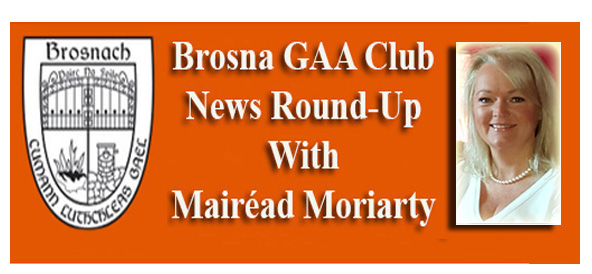 Picture Perfect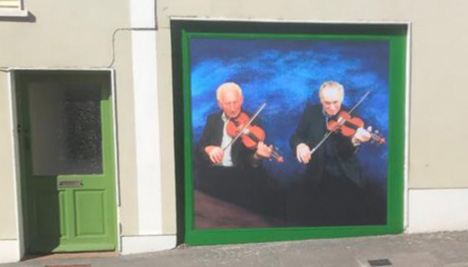 With applause, I mention the new installation that graces The Square. 
The image of Con Curtin and his brother Patie in full musical flight is stunning. Thanks to photographer, Paudie Kelly for the wonderful rendering and to the committee responsible for commissioning it.
A Bright Light Goes Out
Anyone who had the good fortune to be on the sidelines in a gathering when the late Brendan Leahy delivered one of his witty remarks, will know what a loss he is to our parish. 
Gone, far too soon, Brendan was laid to rest on a sunny Friday in Brosna before one of the largest, socially distanced crowds, I've witnessed at any funeral in the past year. 
One of many legendary stories told by Brendan involved one of the largest UK building contractors for whom he worked as a subcontractor. 
Brendan told of when the founder and chairman of the conglomerate was on his deathbed, his son and heir asked if he had any pearls of wisdom to dispense.  "Yes", said the father, "Keep the big mixer going and keep Paddy behind it."
My last encounter with Brendan was when, in a state of panic, I was visiting the houses in his area trying to locate an errant dog. 
Out of the darkness appeared a heroic Brendan, the safe custodian of my reckless pet.  Brendan, for this kind deed, I thank you. 
On behalf of the parish, you will be missed more than you could ever have known.  Rest in Peace.
Spring Clean – Easy to Polish a Diamond

Our thanks to all those who maintain our planters along the village. 
They look particularly festive now with the flowers in full bloom.  Just a reminder to anyone in the village contemplating a little bit of painting and spring cleaning, the Tidy Towns inspections take place in early June. 
Well done everyone for keeping Brosna so picturesque, I suppose you could say it's easy to polish a diamond.

You can contact The Maine Valley Post on…Anyone in The Maine Valley Post catchment area who would like to send us news and captioned photographs for inclusion can send them to: jreidy@mainevalleypost.com Queries about advertising and any other matters regarding The Maine Valley Post can also be sent to that address or just ring: 087 23 59 467.  
Mural image attached.  R to L – Con Curtin and his brother Patie.