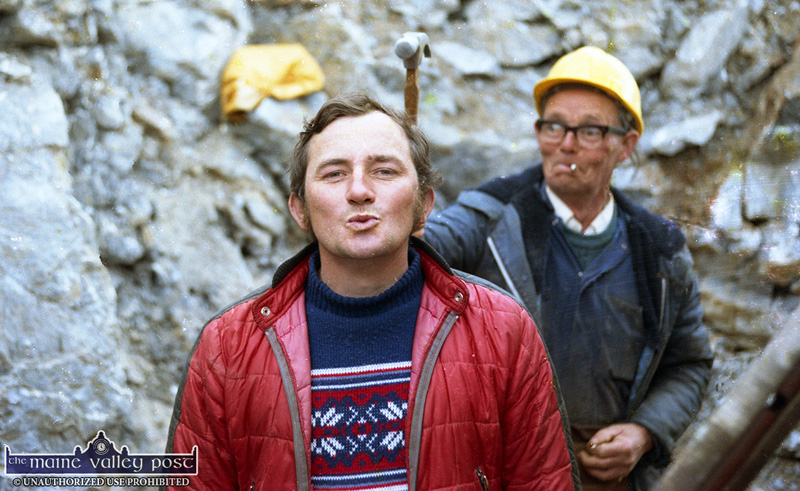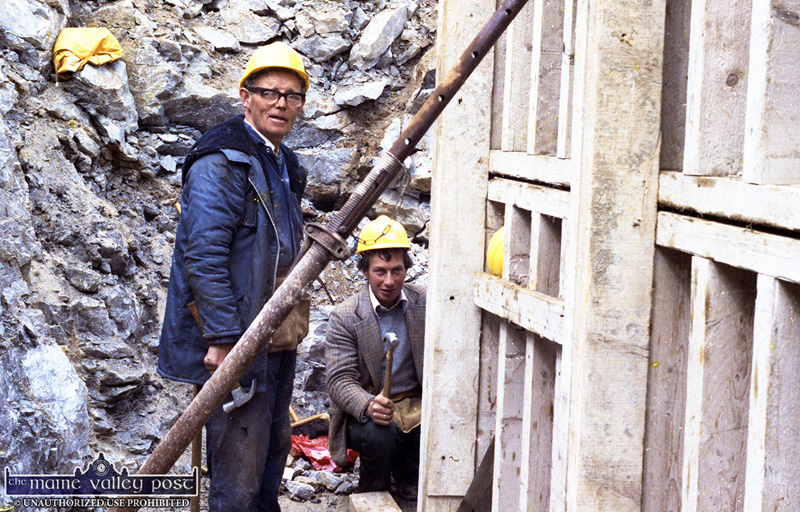 One of the catches of work like this is that one tends to get trapped in the past every once in a while.
While there are little or no health risks involved in such an occupation, it does tend to swallow up time.
I was going, with great intent, through files earlier this evening and I happened upon a batch of negatives from four full decades ago.
The frames on the strip of negatives were shot during construction work on the giant alumina plant on Aughinish Island in July 1981.
Biggest and Best Jobs in Europe
It was one of the biggest and best construction jobs in Europe in its time and at its height there was a workforce of close to 5,000.
Well known faces like that of great Cork footballer, Declan Barron worked there and I remember seeing then US Secretary of State , George Schultz during his visit there.
And almost everyone on the site downed tools and looked skyward at the truly awesome sight of Concorde taking off on a training flight from Shannon Airport across the river.
Sat Down With a Man From Belfast
I sat down at a table in a canteen across from a man from Belfast whom I should have known and should have asked his name at the time.
His face was vaguely familiar to me but his strong accent convinced me that I wouldn't know him.
A couple of weeks later his photograph and his sporting history appeared on the site newspaper 'The Islander' – a monthly, tabloid  publication on which RTÉ journalist Cathal O'Shannon worked and edited for a while.
Gaze Fell on my Dining Partner
As I read through the articles in that particular month's edition my gaze fell upon my dining partner as I turned the page.
It was Johnny Caldwell the 1956 Olympic flyweight bronze medalist and British flyweight champion 1961 and world bantamweight champion in 1962.
He was one of my father's great boxing heroes and the reason his face was so familiar to me was that my father had a newspaper photograph of him pinned inside a glass case in his workshop with fellow Belfast fighter, Freddie Gilroy and world heavyweight champion, Floyd Patterson.
Inadvertently Lying to Weeshie
I mistakenly told the late Weeshie Fogarty in a Radio Kerry interview that it was Freddie Gilroy I met in Aughinish that day – but it most certainly was Johnny Caldwell.
Even while he was talking to me I was thinking of asking him if he was a boxer – he had that kind of face and nose and the steely, grey, blue eyes – many a man's last conscious sight before they lost their titles and their balance in the rings of the world.
I couldn't bring myself to tell my father that I shared a canteen table with one of his boxing heroes and didn't recognise him.
That was where my rummaging took me this afternoon. At least it kept me in out of the sun. It was a well shaded memory lane.
If anyone out there knows any of the lads in the photographs you might let me know at the number below how they are as we've had no contact with each other since.
They are: John Harrington, Co. Clare; John Brennan, Chicago via Listowel; Tony Sherman, Mallow; Eamon Hartnett, Listowel and Dan Hartnett, Moyvane,

You can contact The Maine Valley Post on…Anyone in The Maine Valley Post catchment area who would like to send us news and captioned photographs for inclusion can send them to: jreidy@mainevalleypost.com Queries about advertising and any other matters regarding The Maine Valley Post can also be sent to that address or just ring: 087 23 59 467.