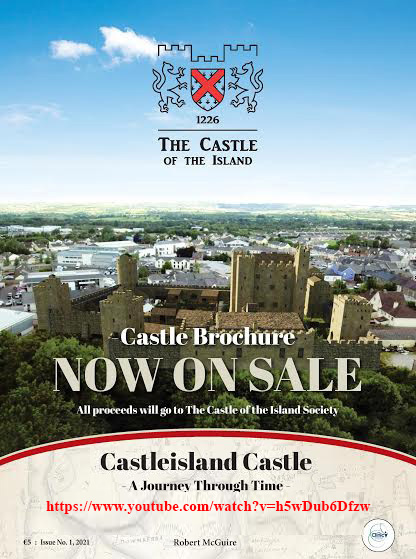 As I mentioned here a few weeks ago, an international multi-disciplinary team is all ready to go on the compilation of a conservation management report on Castleisland Castle.
This development is a direct result of the efforts and perseverance of Currow native, Robert 'Rob' McGuire.
Rob holds an MA degree in buildings archaeology, with a special interest in medieval castles and, in particular, Castleisland Castle.
Through years of laborious but rewarding research he discovered that various phases of the castle building took place on the site from the 13th to the 17th century.
As part of the current phase of the development of the castle, Rob and his Castle of the Island committee published a comprehensive report in brochure form on its history which he built up from various documents, drawings and reports down through the centuries.
The Maine Valley Post has three copies of the brochure to give away to readers in a 'like and share' scramble on our

You can contact The Maine Valley Post on…Anyone in The Maine Valley Post catchment area who would like to send us news and captioned photographs for inclusion can send them to: jreidy@mainevalleypost.com Queries about advertising and any other matters regarding The Maine Valley Post can also be sent to that address or just ring: 087 23 59 467.