Thank You to Fr. Gunn
We extend a heartfelt thank you to Fr. David Gunn for his kindness and thoughtfulness during his time as PP in Brosna. 
He was a welcome fixture at matches except when we played Ballydonoghue when his partisan leanings came to the fore!  As a parish, Fr. David, we wish you every happiness in your new chapter.
Welcome Fr. Martin Spillane
Fr. Martin Spillane, a native of Scartaglin, has taken up the role of PP in Brosna. 
Fr Spillane comes to us from his last parish in Caherdaniel and as a former and most popular chaplain in Kerry University Hospital. 
We welcome him most sincerely and hope he enjoys being under the North Kerry skies.  
The Stork
Another arrival to Brosna came in the person of Cathal Nash. 
A lovely little baby born to Anthony and Eibhlin. Congratulations to parents and grandparents and not forgetting big sister, Oonagh. 
There certainly seems to have been a baby boom of late in the parish.  It's wonderful to see our community growing with all of these much loved babies.
Saying Goodbye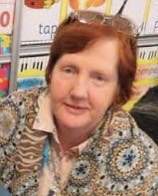 The lovely Josephine O'Donnell was laid to rest in Brosna last week. 
Cherished by her husband John and her children, Josephine endured a long illness.
She had outlived all expectations. Amazing her medical team at each check up that she was defying the odds.
It's a testament to Josephine's spirit and will to live. The love she had for her family was the essence of her life and was the anchor that kept her with them for all these years.
Fr. Spillane gave a lovely homily at her funeral and said something truly profound.
"Love doesn't end because a person is no longer with us." How true. 
The love we share with someone doesn't cease because they've gone on a trip or even stepped into another room.
Once established, love is eternal. I hope the O'Donnell and Riordan families can take comfort from this thought and revel in the shared love they had with Josephine.  
The West Awake
Congratulations to our Mayo citizens who must be bursting with pride after the Dublin showdown at the weekend.
What a thrilling game, filled with so much emotion. It has been the footballing GAA highlight of the year so far.
GAA Matters
Kerry GAA is raffling a fabulous fully finished house in Killarney. Check out www.kerrygaa.ie for details.  

You can contact The Maine Valley Post on…Anyone in The Maine Valley Post catchment area who would like to send us news and captioned photographs for inclusion can send them to: jreidy@mainevalleypost.com Queries about advertising and any other matters regarding The Maine Valley Post can also be sent to that address or just ring: 087 23 59 467.