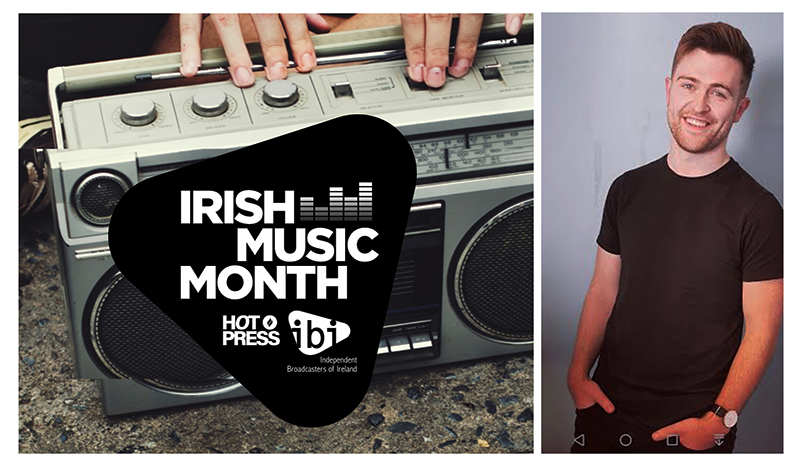 Radio Kerry is delighted to join its independent radio colleagues in supporting Irish Music Month this October, in association with Hot Press and the Independent Broadcasters of Ireland (IBI). 
One Irish act or performer will be given the chance to win €5,000 to support their career.
Radio Kerry is now calling on local musicians to get in touch to enter the competition.
In October, five acts will perform live on Radio Kerry with one of these being chosen to represent Kerry in the national final.
€700 One-Off Payment
The five acts will each receive a one-off payment of €700. Already known for his stalwart support of Irish acts, Brendan Fuller will be running the competition on Radio Kerry's Afternoon Show.
Elaine Kinsella, Head of Music at Radio Kerry said that after an extremely difficulty 18 months for everyone involved in the entertainment industry they're excited to give local artists the chance to perform live on the station and to represent the county at a national level.
Promoting and Playing Irish Artists
"It's part of our ongoing commitment to supporting Irish music and artists – as well as promoting and playing Irish artists on the mainstream music shows.
"Radio Kerry is dedicated to supporting Irish acts across all genres from pop to rock and trad to country.
Weekdays from 3pm
"Thirty percent of the general playlist is already dedicated to music by Irish artists and Radio Kerry looks forward to reaffirming our support for these acts through the stations involvement with Irish Music Month," said Ms. Kinsella in conclusion.
Join Brendan Fuller weekdays from 3pm on Radio Kerry for more details and for even more contact: Elaine Kinsella on ekinsella@radiokerry.ie

You can contact The Maine Valley Post on…Anyone in The Maine Valley Post catchment area who would like to send us news and captioned photographs for inclusion can send them to: jreidy@mainevalleypost.com Queries about advertising and any other matters regarding The Maine Valley Post can also be sent to that address or just ring: 087 23 59 467.