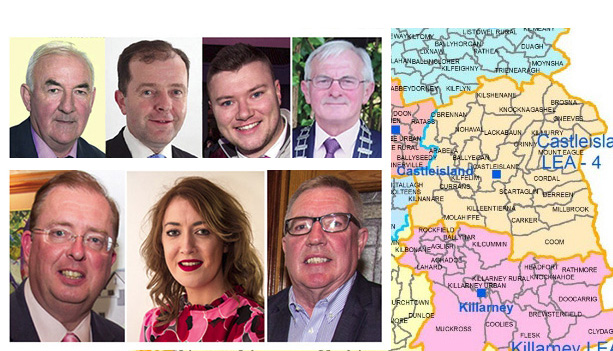 Ireland's system of voting, Proportional Representation is a cause of great confusion to some but it's democracy itself.
It simply means that you vote No. 1 for the candidate of your choice and continue with your remaining preferences 'down' or 'up' along your ballot paper as the candidates will be listed in alphabetical order.
Lowest Ranked Eleminated
If your No. 1 choice is elected with votes to spare then a percentage of her / his surplus is passed to your No. 2 choice and so on.
The lowest ranked candidates will be eleminated as the counts progress and their votes will be used to fill any remaining seats in a given constituency.
That's Democracy For You
Of course, there is no guarantee that your personal favourites will be elected but if you vote along the paper you will be assisting at least one of your choices to get ove the line. That's democracy for you.
And of course the essence of democracy is that you consider your own and the best options for your community and go out and vote – no matter what your choices are. That's real democracy in action.
Make Up Your Mind Time
You've seen the adverts and the posters, heard the beseeches and the speeches and got the stuff through the letter-box.
Today is make up your mind time. Do go out and vote. People died so that we would have the right to do what we do without thinking today.
Credit to Candidates
It doesn't matter what you think of the candidates – there's huge credit due to them for putting themselves up for election and the stuff that goes with it.
It's a bit like the stockade in the bazaar field where you offer your head as a target for the wet sponge mob.
You'll surely like some couple of them enough to give them a vote and for the others you can soak that wet sponge and let it fly.
That too is democracy.
Castleisland Electoral Area
In the Castleisland Electora Area we have the following as they will appear on your ballot paper: Charlie Farrelly, Independent; Fionnán Fitzgerald, Fianna Fáil; Jackie Healy Rae, Independent; Cllr. Pat McCarthy, Fine Gael; Cllr. Thomas McEllistrim, Fianna Fáil; Kate McSweeney, Sinn Féin; Cllr. Bobby O'Connell, Fine Gael.
More About Proportional Representation
If you'd like to find out a little more about our Proportional Representation system of voting and how it works, you can do so with a click on the link below: