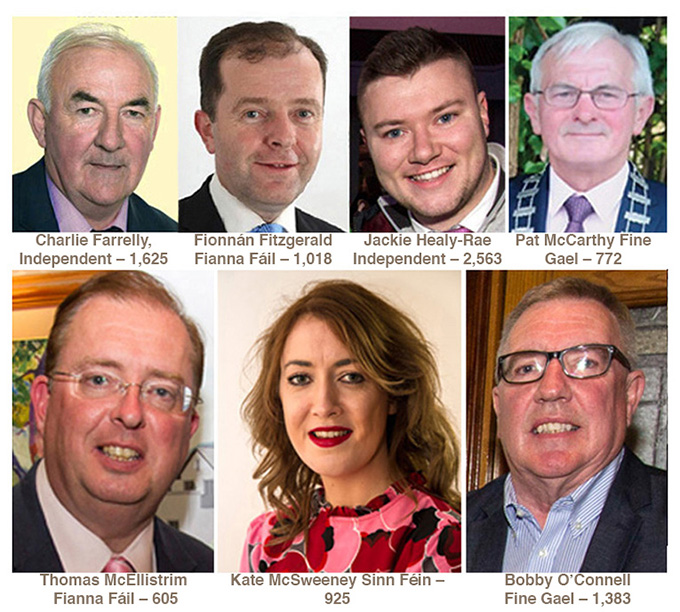 There's a lot of nail-biting and nervousness across all parties and none as the tallying concludes for the Castleisland Electoral Area at the Killarney Sports and Leisure Centre this morning.
It's early days yet but it looks like Jackie Healy Rae is following in the significant footsteps of his father Michael and the grandfather whose name he bears and carried into this election.
JHR Looks Likely
JHR looks most likey to be elected on the first count when the count proper begins in Tralee later on this afternoon.
Charlie Farrelly supporters are quietly confident too as their man is doing well in the tallying since the boxes were opened this morning.
Cautiously Hinting
Bobby O'Connell is also doing fine and his supporters are cautiously hinting that he'll retain his Kerry County Council seat.
Kate McSweeney and Fionnán Fitzgerald are neck and neck with Pat McCarthy and Tom McEllistrim some way off the pace according to the tally men and women.
There's a long day ahead.
We'll keep you posted in the course of the afternoon and night.
Have a look at photographs and the tallies.
You can contact The Maine Valley Post on…Anyone in The Maine Valley Post catchment area who would like to send us news and captioned photographs for inclusion can send them to: jreidy@mainevalleypost.com 
Queries about advertising and any other matters regarding The Maine Valley Post can also be sent to that address or just ring: 087 23 59 467.
Please Note: A click on any of our adverts will reveal all you need to know about what our advertisers need to tell you.
Copyright Notice: The images and text which appear on The Maine Valley Post site remain the exclusive property of John Reidy, (unless stated otherwise) and are protected under International Copyright laws. Images or text may not be reproduced, copied, transmitted or manipulated without the written permission of the author, John Reidy, in this instance. Use of any image as the basis for another photographic concept or illustration (digital, artist rendering or alike) is a violation of International Copyright laws. All images are copyrighted by John Reidy 2018.