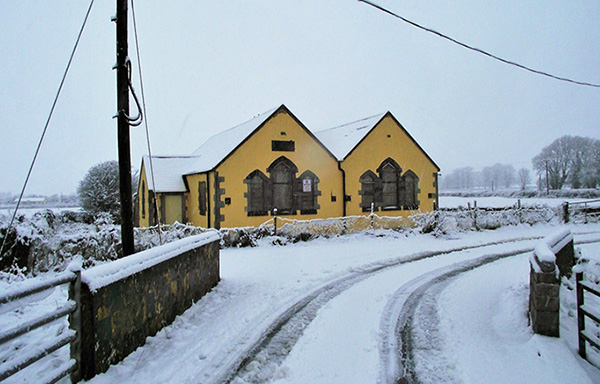 Nora Fealey, Cordal is the 11th member of Castleisland Camera Club to be included here in our weekly feature on the work of the club's members.
Nora is housekeeper to Fr. Mossie Brick P.P. Castleisland.
She has been a member of Castleisland Camera Club since it began and she provided the following account of her interest in photography and her activities within the club:
"I like the idea that we are from all walks of life and have different interests even when it comes to taking photos, for me its capturing people I like the best.
I feel our scenery is ever changing as our seasons come and go but our people are the very essence that make us who we are.
Not many of our members are used to taking photos of people and I suppose with our latest exhibition coming up it will have taken a few of them out of their comfort zone, but that's a good thing too.
The hardest part is putting yourself out there and just approaching a person but often you will find people are very welcoming and are willing to assist.
Over the years I suppose you could say I have gained experience as I have taken action shots at quiet a few football games and this has proven to be a great learning curve for me.
I would say there are three other bodily contributions, along with a camera or phone, required to take a decent photo: a good eye, a steady hand and a bit of neck never hurt !
As our photo exhibition approaches I hope you will be able to join us and enjoy the fruits of the creative eyes of our members," said Nora.
Still to Come…
The remaining members' photographs, those of Anne Bergin and Fiona Hickey, will appear here over the next couple of days.
Copyright Laws
Please be aware that the photographers being featured are the copyright holders of the works reproduced on The Maine Valley Post and are covered by existing copyright laws.