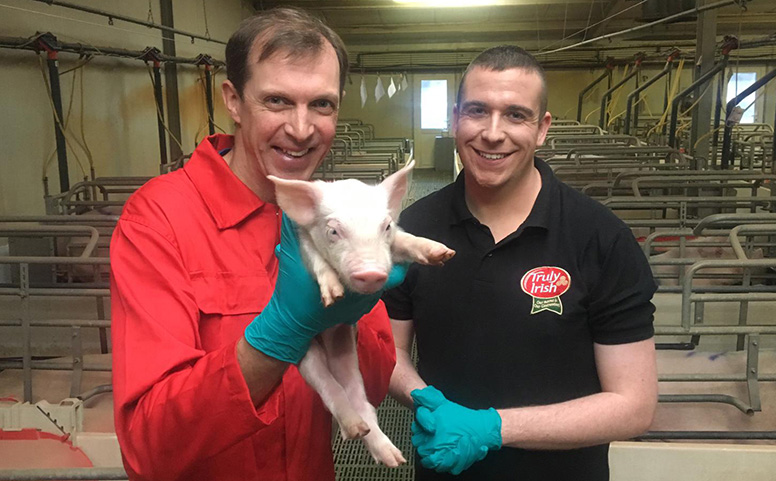 This evening's RTÉ One Ear to the Ground programme will feature the results of a visit by Presenter Darragh McCullough and the TV crew to McAuliffe's Pig Farms here in Castleisland before Christmas.
The programme will focus on the threat of African Swine Fever on the pig population of the world.
"This is a viral disease of pig which is fatal and has no cure," said Shane McAuliffe.
No Food Safety Risk
"The disease does not affect humans or other animal species and meat from pigs does not pose any food safety risk.
"The disease is spreading across the world and it is important that Ireland remains free of its grip," he said.
In the course of the programme, viewers will be reminded that anyone who owns a pig, even a pet pig, needs to have a Pig Herd Number with the Department of Agriculture.
Kitchen Food Waste Illegal
"It is also illegal to feed food waste or kitchen scraps to farm animals. It can cause the spread of exotic diseases.
"The meat sniffer dogs at Dublin Airport will also feature and it is important that travellers into Ireland understand that they cannot bring meat products in their luggage.
"All members of the public have a part to play to keep our livestock safe from exotic diseases," said Shane.
Ear to the Ground will air on RTÉ One on this Thursday evening at 7pm.