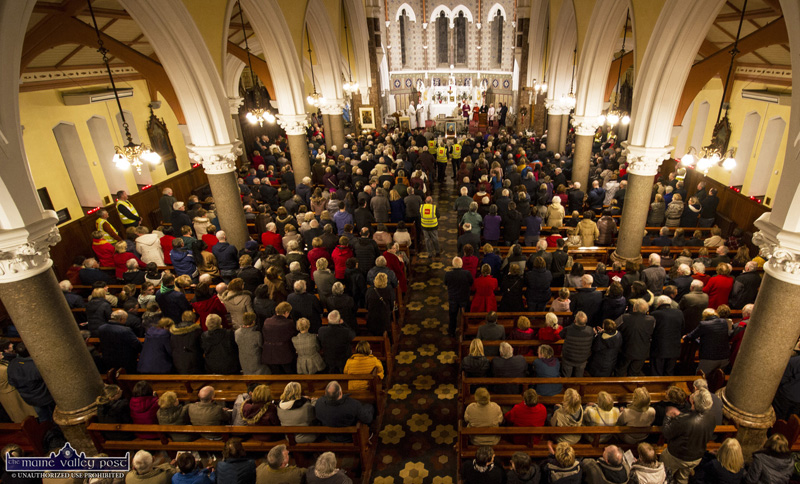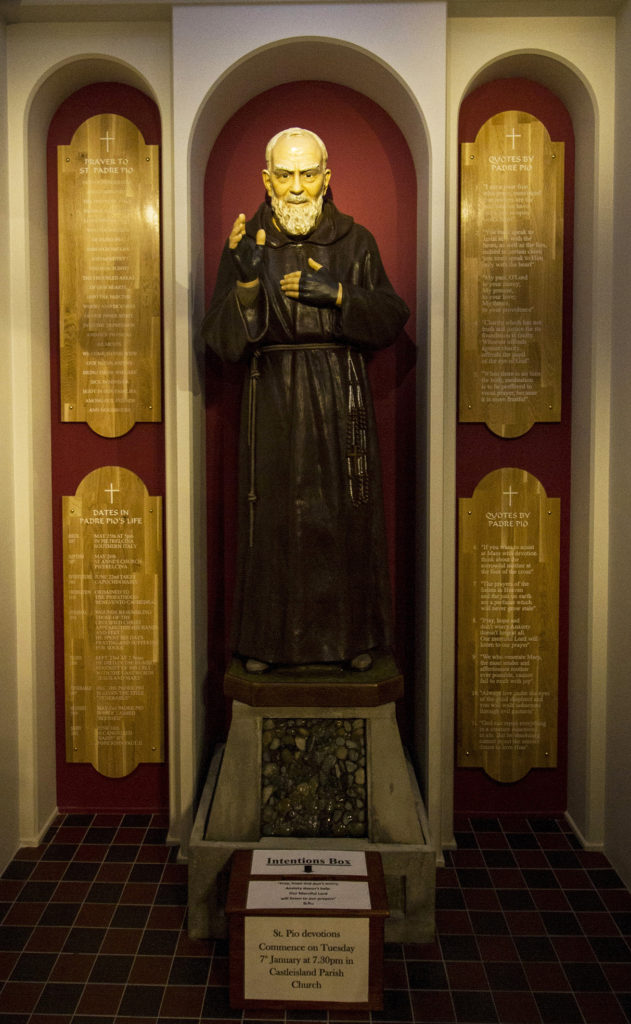 The second of the monthly, first Tuesday Padre Pio devotions will take place at the Church of Saints Stephen and John, Castleisland on Tuesday night, February 4th. at 7:30pm.
The devotion will include rosary and mass and the witness will be given by renowned preacher, Fr. Kevin McNamara.
First Class Relic
A first class relic bearing St Pio's heart bandage will be available for blessings after mass.
Crowds are expected again on this occasion after the church was packed to capacity for the first in the series of devotions earlier this month on January 7th.
An estimated 1,000 plus people from all parts of Kerry and beyond packed the church on that occasion and all were individually blessed by Fr. Mossie Brick with the fingerless glove of Padre Pio after the ceremonies.
Intentions Included in Devotions
The devotions began at 7:30pm and the blessings went on until just after midnight.
A new shrine to St. Pio is open since before Christmas and an intentions box has been placed nearby.
The contents of the box and the appeals therin will be included in the mass each month.
Schedule of first Tuesdays
The schedule of 'first Tuesday' devotions is as follows: February 4th.; March 3rd.; April 7th.; May 5th. and June 2nd.
There will be a break for the rest of the summer and early autumn and devotions will reconvene on Tuesday, September 1st.
For further information you can call the Castleisland Parish Office on 066 71 41241
You can see a short, dramatised biography of Padre Pio / St. Pio with a click on the link here: https://www.youtube.com/watch?v=HlCocHqQTF4