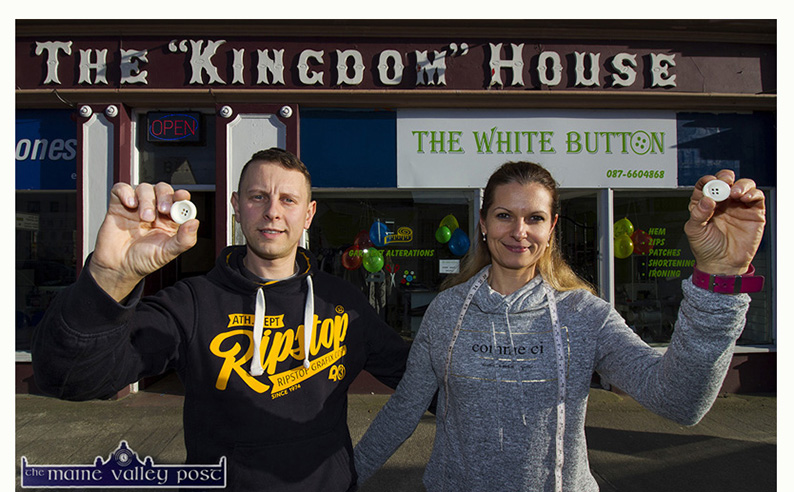 Necessity, being the mother of invention, is weaving her prowess and skills in all kinds of means, directions and ways.
In Castleisland, The White Button – a sewing company set up just three years ago by local couple Agata and Peter Michno, found that they had all the components necessary to make masks for the general public – in the face of the current Covid-19 virus.
All We Need
The skills they have from years of design, make and mend – not to mention a design college degree in Agata's case from her native Poland.
"Yes we have all we need here to make the masks and we will do so for whoever wants them," said Peter from their Lower Main Street, Castleisland shop under the Kingdom House roof.
Ring or Text Orders
"People or companies can ring or text their orders and I will ring or text them when they are ready to be collected," said Peter.
You can ring or text your order / requirements to The White Button on 087 66 04 868 or through their Facebook page:  https://www.facebook.com/thewhitebutton2