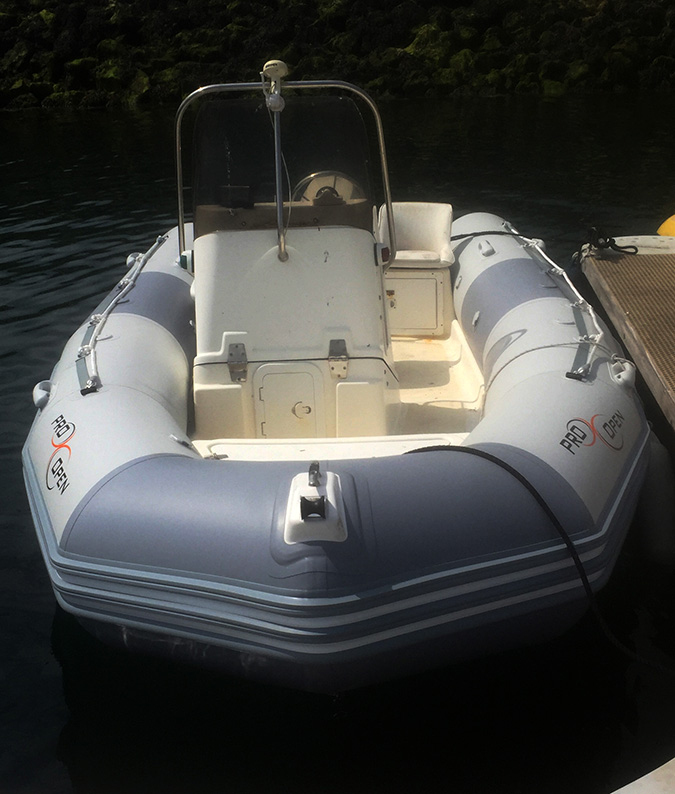 In the normal course of thought, boats and Cordal simply do not occur to us. Why would they you could ask.
However, as the month of March was making its way through the 2020 calendar, a theft involving a power boat was committed in Glenlarhan in Cordal just outside Castleisland in Co. Kerry.
Stolen From a Shed in Cordal
The vessel is a Zodiac Pro 550 Rigid Inflatable Boat with a 90 Horse Power White Engine and four seats and it was mounted on a double axle trailer.
It was stolen from a farm shed at Genlarhan, Cordal, Castleisland on or around 24th to 26th March and is the property of local solicitor, Patrick Enright.
High Speed Cutters
"The thieves would have had to cut the tow bar locked hitch with a high speed cutters to get away with the boat," Mr. Enright surmised.
"If your readers have any information about its whereabouts or the person or persons who stole the boat please contact Patrick Enright, Castleisland at 087 24 53 288 or Castleisland Garda Station on 066 71 41204 or Tralee Garda Station on 066 71 02300," said Mr. Enright.