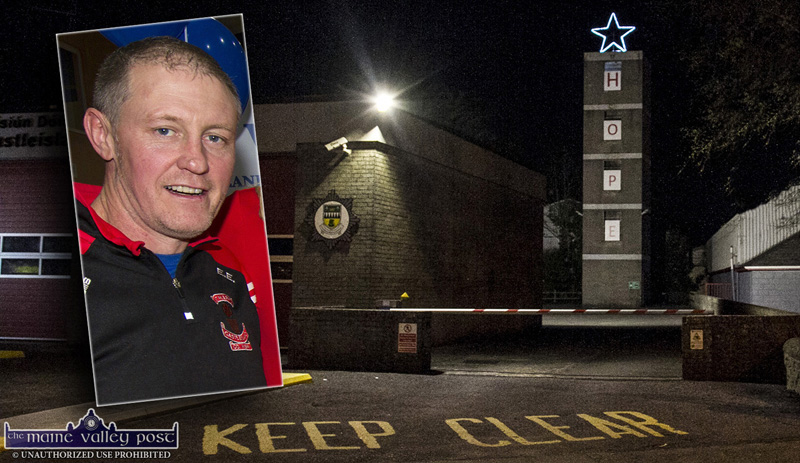 The ten man team at the Kerry Fire Service Sub-Station in Castleisland struck a blow for light in dark times on Tuesday and set their base aglow.
They placed a bright shining star on top of the four storey training tower and draped the opes of the structure with four the four inspiring, life enhancing letters of HOPE.
Benedictus
Their light is not quite 'the quiet light that shines in every heart – that draws no attention to itself though it is always secretly there.' as described by the late John O'Donoghue in his book 'Benedictus.'
"This shy inner light is what enables us to recognize and receive our very presence here as blessing," – John O'Donoghue.
Beacon of Light
The letters and the starlight at the fire-station was a joint notion and a giant gesture by the men there to use the high tower as a beacon of light and hope for the community they belong to and serve.
"We thought we'd do something to maybe lift the spirits of the people and this is what we came up with," said station officer, Eamon Egan.
Keeping it Lighting
"If people pass and see the light they might like to think of someone belonging to them that's sick or passed away.
"We're keeping it lighting and the message will stay up there until this time of darkness is well past us all," said Eamon.
John O'Donoghue's Inspiring Collection
Now more than ever it might be a good idea to have a look at the collection of the late John O'Donoghue's catalogue from which you can order books and audio – as in CDs – of his thoughts and writings from : https://www.johnodonohue.com/store