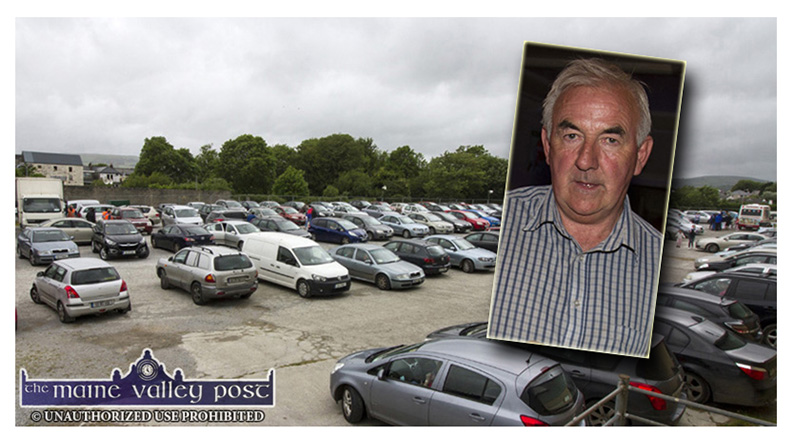 While the exorbitant insurance costs of running events in rural Ireland 'checked' the holding of Castleisland's hugely successful 'Drive-In Bingo' meeting in 2019 it hasn't put down a 'marker' for the future.
The event, with a bit of a boast of being Kerry's only Drive-in -Bingo, is coming out fighting this year and plans are well up the yard – the Mart Yard – for the welcome return of a day out for the bingo playing addicts from all over Kerry and beyond.
All the Details
The day, date, time, venue and prize-money are: Sunday, July 5th at 2:30pm. on the extremely spacious yard of the accommodating Castleisland Co-Op Mart Committee with a pot of €3,000 to be won on the day.
In this instance, social distancing is a given anyway as the nature of the game is that people play from their cars and with members of their own families.
Governing the Preparations
Covid-19 awareness is governing and guiding the preparations for both drivers and non drivers and the latter too will be accommodated in a covered seating area but not as it used to be.
They too will be observing the rules of the times we're all living through at present.
"We're even changing the way people buy their bingo books on the day in compliance with all known medical advice and we're giving out face masks with every entry," said the charity event organiser, and Castleisland Races Committee Chairman Cllr. Charlie Farrelly.
Hygiene and Hand Washing
"We will be advising and telling people to stay in their cars and our, personal protection wearing team members will do all the running for them.
"Anyone using the 'Portaloo' toilets on site will be reminded of the constant need for personal hygiene and hand washing.
"They'll be reminded anyway by the presence of hand-washing and sanitising stations dotted around the venue.
"We're appealing and hoping for as much support as we can get as we have had a huge outlay this year for the extra health and safety material.
Hoping for Profits for Glebe Lodge
Any profits we make after that will go to Glebe Lodge Residential Home as they missed out on the Humphrey Murphy Road Race this month.
"People who have been here over recent years will know that the yard is massive and that social distancing won't be a problem and we'll be making our own health and safety guidelines known to our players as soon as they arrive here.
We're still is this Together
"We're still all is this together and it was never more important or true than now.
"It's in all our interests to get through this period and we will as long as we keep health and safety as our priorities.
"We're hoping that bingo players will come from all over Kerry and beyond to support us as they did in recent years," said Cllr. Farrelly.