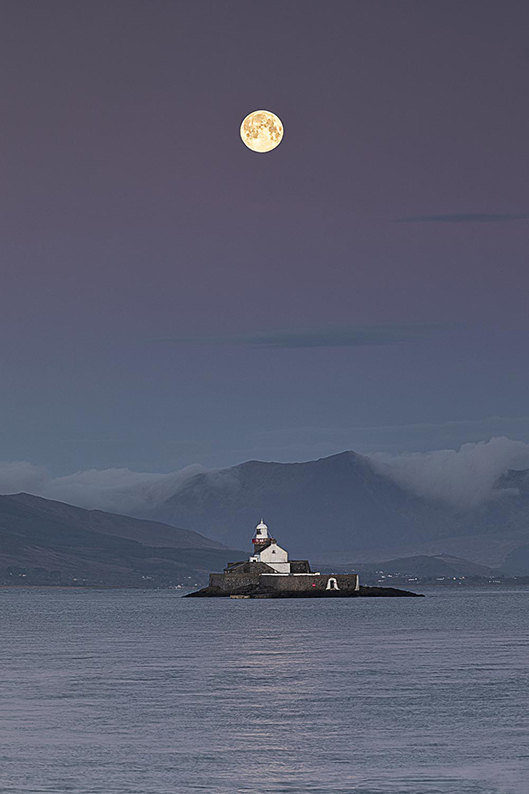 Castleisland electrical contractor and now award winning photographer, John Keane joined Killarney Camera Club almost a decade ago thinking that he was an average photographer.
As the current club in Castleisland had not even been thought of at the time, John drifted towards Killarney and his ability and status as a photographer has been on an upward curve ever since.
The club runs seven competitions a year and the first time he entered he ended up 28th out of 28 – an eye opener in earnest.
"I then realised I wasn't even an average photographer after that first competition so it was either run for the door or stick with it," said John recalling his path of education in using his experience of light in another sphere of creativity.
A Language of its Own
"The following week I went on an outing with my fellow club members and as the song goes: 'the strangers spoke a language I did not know.'
"They were talking about settings etc but soon those strangers became some of my best friends and they brought me along teaching me bit by bit," he recalled.
Photographs Judged by Members
Killarney Camera Club runs its competitions on the basis that every photograph is judged by the members but nobody knows who the photographer is – and you can't rate your own photo.
The photographer with the highest number of points at the end of the year is then named Photographer of the Year.
Repeat Win – 'Unbelievable'
"To win the photographer of the year award last year was something I never thought I would achieve but to win it again this year was unbelievable because there are some incredibly talented photographers in the club," said a clearly delighted John.
"I've gone on workshops with many professional photographers each using different techniques and if you learn one thing from each workshop you are doing well.
Months and Years in Planning
"Many of the photos I take I plan months or years in advance. The pink moon over Fenit lighthouse house I had planned for the past three years but the weather never obliged until we were in lock-down.
"I rang the Gardai and explained what I had planned so I got to Fenit about 10pm the night before. I did about a hour's shooting that night and was back on the pier at 4.45am.
The Moon – A Difficult Shoot
"It was a difficult shoot as the moon was so bright but getting the detail you need have to use a fast shutter speed but I also wanted detail in the mountains.
"I eventually got the moon in the right position and got the shot I wanted at 6.55am."
Give Us the Numbers, John !
For anyone interested in the technical side of the moon shot, John opened up but revealed all in an unfiltered kind of way.
"I used a Canon 5 D mark IV with a 70 – 200 canon f2.8 lens using a Haida 0.9 soft grad filter ISO 50 f18 0.8 sec underexposed by 2 stops.
"I joined Killarney as there was no club in Castleisland at the time but joining your local camera club is a great way of meeting new people."
Good man John.