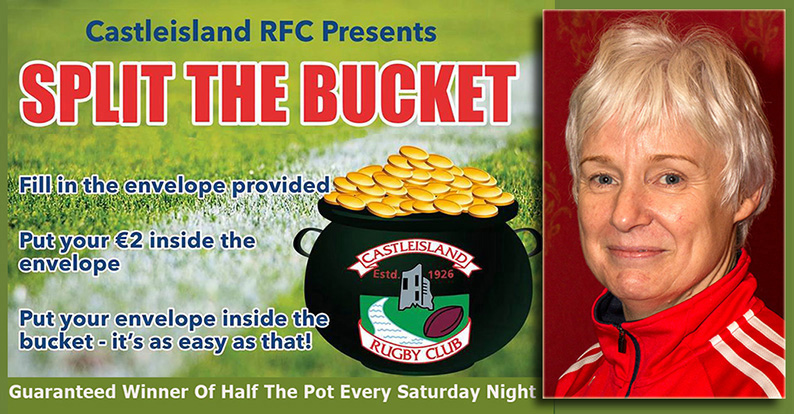 Saturday, June 20th saw the first draw in the relaunched Castleisland Rugby Club Split the Bucket fundraiser which took place outside Centra on Main Street.
The winners were Mag Browne and Moss Flynn and the pot was an impressive €716 – for a first time out since March.
Next week's winner will be drawn in Circle K, Tralee Road on Saturday 27th at 8pm.
Supporters and Outlets Thanked
"Castleisland RFC would like to thank all our supporters and the outlets which have very kindly allowed us to place buckets or stands in their business premises.
"You can now enter the draw online as well just go to our Facebook page and follow the link.
First Post Lock-Down 'Thousandaire'
You need to have your on-line entry in on the Friday night before the Saturday evening draws to be in with a chance of becoming the first post lock-down 'thousandaire' as all the business premises gradually re-open the Split the Bucket pot will be climbing upwards.
"We would also like to encourage everyone to shop locally to support our local retailers and businesses. Best of luck," arsa an PRO Nóirín Uí Chathasaigh.