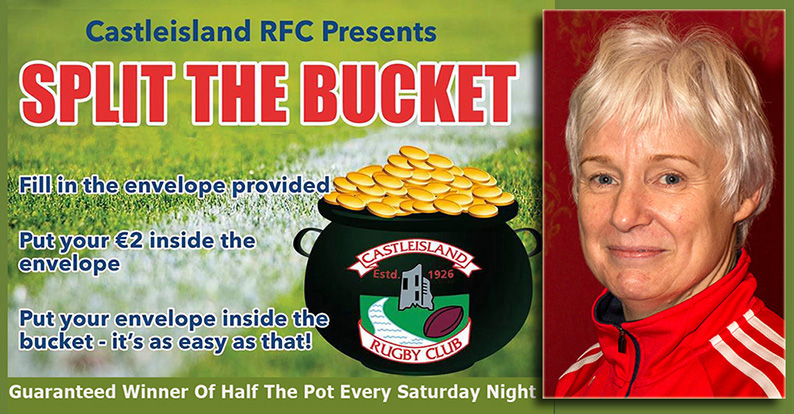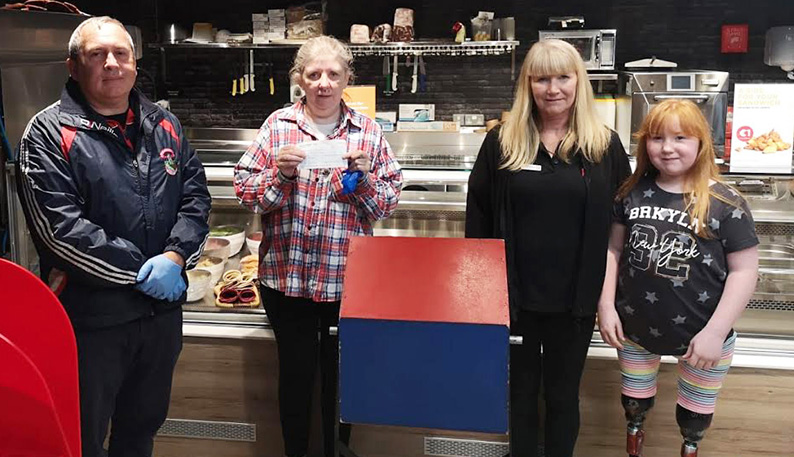 The winner of the Split the Bucket draw held in Ann Macs / Circle K on Saturday, June 27th was Dymphna O'Connor. Dymphna won €711.
The next draw will be held in Frances McCarthy's in Currow on the coming Saturday, July 4th. "There are buckets and drop off stands in many outlets around the town as well as in Currow and Ballymacelligott.
"Again Castleisland RFC would like to thank all our supporters and retail outlets for making this draw possible," said Castleisland RFC spokesperson, Nóirín Uí Chathasaigh.
How to Play
The 'How to Play' instructions may have changed a little since the post Covid-19 return of 'The Bucket' but the principle of winning half the pot remains the same.
Self Sealing Envelopes
Split the Bucket Envelopes – but now the self sealing kind – are available in almost all shops which are open now throughout this and neighbouring parishes.
You simply put your €2 in the envelope, seal it and sign it and add your telephone number and pop it in the bucket or the club coloured, red and blue stand.
And, Castleisland RFC has added the convenience of playing online for those who are into it and you can do so by following the link here: https://app.superpayit.com/recurring-payment/initiate/iM16Pww/?fbclid=IwAR2o5cnHeUkab1aqHy1iSgQAnddRG8bd-Yp7VDStT1F-nZ6TR7nCPnMbgko