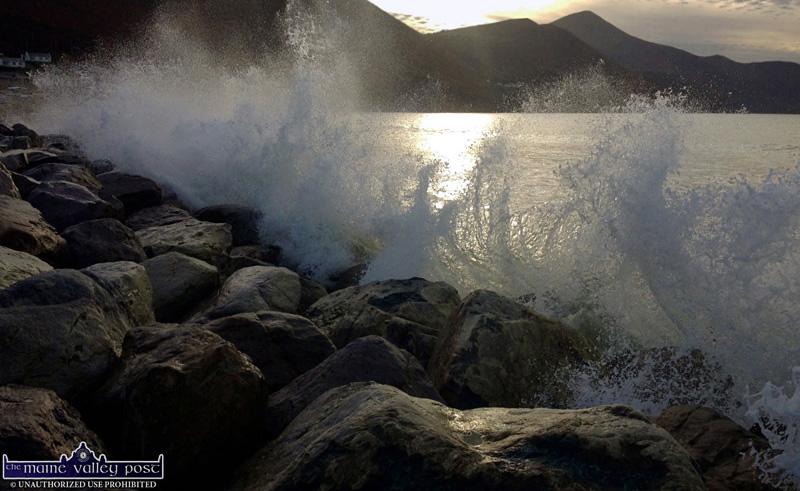 Kerry County Council, in preparing for the arrival of Storm Ellen, issued warnings to the public and to visitors ahead of  last night's expected high winds.
The council's Severe Weather Assessment Team met on Wednesday morning and again in the afternoon to finalise preparations ahead of the storm.
Council Crews on Standby
The team continued to monitor the situation with council crews on standby to assist in the event of any issues.
With strong winds predicted between 9pm and 6am, a combination of storm surge, high spring tides and onshore winds were predicted with an added risk of coastal flooding during the night.
As part of these preparations, caravan parks in coastal areas have been contacted, while Kerry County Council has also asked visitors who were camping on beaches or other public areas, to seek alternative accommodation.
Secure Loose Items
Council staff visited these popular camping areas to advise campers of the Orange weather warning.
Residents and businesses were also asked to secure items such as street furniture, sandwich boards, hoarding, garden furniture, refuse bins and other such items which can become dangerous projectiles in strong winds.
Additionally, an emergency helpline at: 087-23 51 847  has been set up for anybody impacted by Storm Ellen.