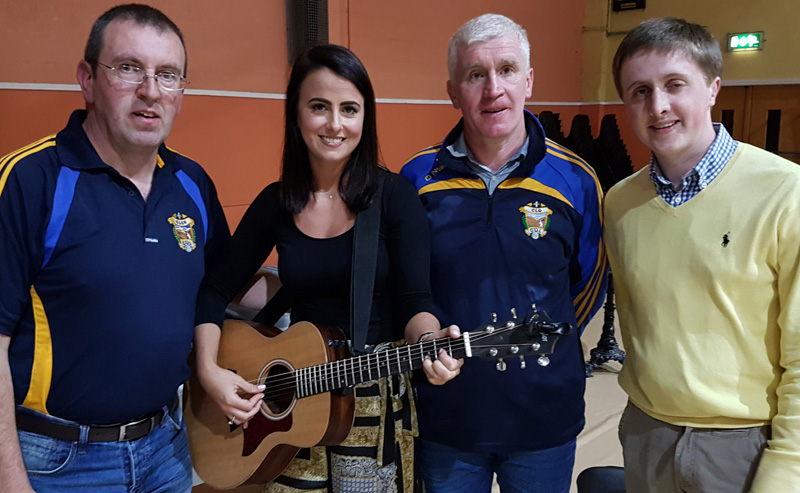 Cordal GAA Club has launched a 'new and exciting Lotto Bonanza Game' which will include prizes like a €500 cash giveaway and multiple local shop vouchers and a hotel break for two.
"With zero cash income for the club since early March due to Covid-19, Cordal GAA Club has now come up with this brand new Lotto Bonanza Game which supports local jobs," said club Secretary, Richard O'Donoghue.
Designed to Support Local
"Our new game is designed to support the local participating shops by purchasing vouchers from them.
"The club, in return, will use the vouchers as part of the multiple array of prizes to be won by the club supporters and draw entrants."
The first draw takes place this Saturday, August 22nd at Browne's Agri Steel & Builder Providers in Castleisland.
First prize is a guaranteed and handsome €500 with a trail of up to seven more prizes of vouchers from the local participating shops with guaranteed winners.
Hotel Break for Two
"Then there will be one lucky ticket drawn to go forward as a qualifier for a hotel break for two people. This prize has been kindly sponsored by Seánie and Moira Hughes of Hughes' Bar, Cordal," Richard continued.
"We see the 'voucher scheme' as a sure win situation for the local participating businesses in difficult times.
"It's a win for Cordal GAA Club to help with fallen incomes and a guaranteed win for the club supporters and members of the general public.
"They can now buy an 'entry ticket' and know they have a chance to win the main cash prize or any of the several other prizes.
Fantastic Choice and Value
"Entry to our draw offers fantastic choice and value with a single entry at €2. Three tickets for €5 or seven tickets for €10.
Tickets can be purchased in any of the following participating businesses which will have the new Lotto Bonanza Entry Boxes located in their shops.
List of Businesses
The list of local businesses includes: Browne's Steel & Agri; Jackie Reidy's Menswear; Kearney's Cordal; King Kebab; Martin Curtin's Shop; McGaley's Circle K; Diarmuid's Butchers – coming soon. Tickets are also available from club players and members.
Play Online
Cordal GAA Club Lotto Bonanza Game can be played online by simply clicking on the link below.
"It can be a fun game for all the family to get involved in by having somebody in the family either playing online for other family members or by grabbing some tickets and pouches from the above named shops and returning them at a later time as they wish.
Draw Held Fortnightly
"The draw will take place fortnightly and will be Live Streamed on Cordal GAA Facebook page. As time goes by there will be even more prizes as more shops link up with our new game.
"New shops interested in participating can get in touch with club members and we want to sincerely thank the current shops for accommodating our draw entry boxes and we're glad to have the opportunity of supporting them through our vouchers purchase scheme," said Richard in conclusion.
Thank you for Your Support
The club wishes to thank, with sincerity, the businesses and the members of the public for their support in bringing the Lotto Bonanza to its launch stage.
Play the Cordal GAA Club Lotto Online with a click on the link here: https://www.lottoraiser.ie/Cordal