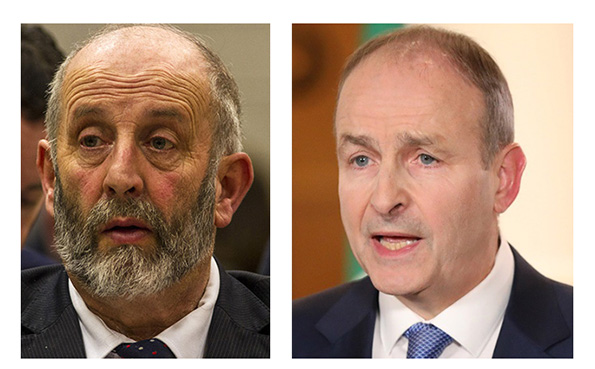 "I'm getting very worried that the Cross Border Service for cataract patients will close down completely because of Brexit and it looks like Micheál Martin is not going to intervene or help out and would  prefer to let the people go blind," that,  without ambiguity, is a statement  from Deputy Danny Healy Rae on the plight facing cataract patients hoping to get to Belfast for their life changing operations,

"I have raised this on several occasions with him in the Dáil he seems content to let the service shut down.
Simon Coveney's Promise
"In the last Dáil, Simon Coveney promised that provisions would be made to introduce legislation but the Taoiseach isn't interested now," Deputy Healy Rae continued.
"Instead he says he is introducing a state of the art facility in Cork to deal with the cataracts – but how long will this take?  Will he allow people to go blind in the meantime?
Beating the December 31st Deadline
"If anyone is on a waiting list for a cataract procedure, hip or knee consultation and is interested in travelling to Belfast, they can contact my office for further details so we can beat the December 31st. deadline.
"I'm continuing to arrange buses to Belfast for cataracts with some places available to travel in October. Call now on 064 6685315 /  087 2316055 – Deputy Healy Rae urged.

You can contact The Maine Valley Post on…Anyone in The Maine Valley Post catchment area who would like to send us news and captioned photographs for inclusion can send them to: jreidy@mainevalleypost.com
Queries about advertising and any other matters regarding The Maine Valley Post can also be sent to that address or just ring: 087 23 59 467.