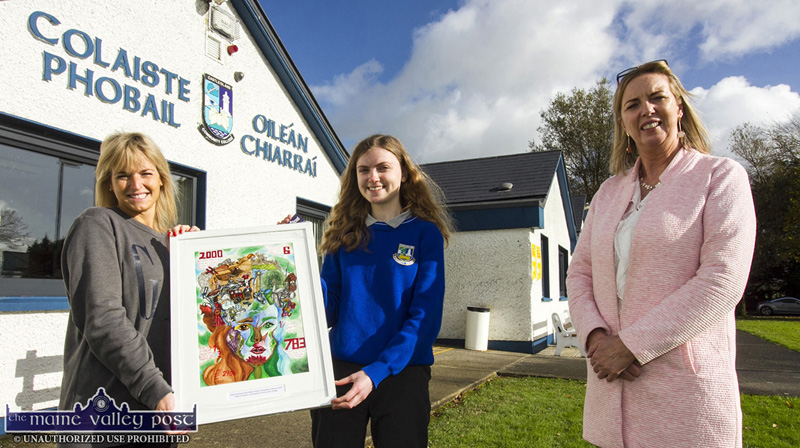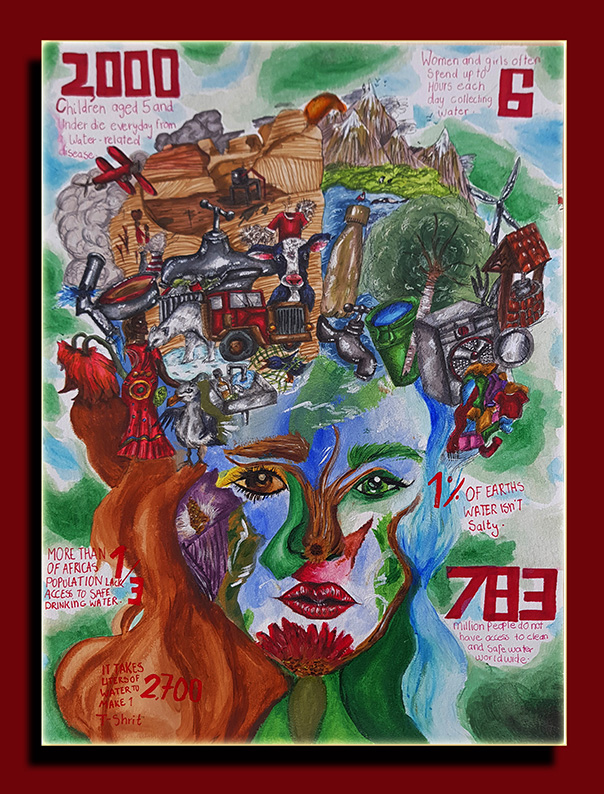 Green-Schools and Irish Water moved their 2020 awards ceremony online with a virtual presentation shown on screens in 24 schools around the country.
Among the major award winners, and away up there on her own as winner of the National Senior Secondary Schools Category for her poster, was Ballymacelligott student Katie Jane O'Connor.
Creating, Drawing and Painting
Katie Jane is a Transition Year student at Castleisland Community College and she's a daughter of Martina and James O'Connor, Kilkerry, Ballymacelligott.
She has been drawing and painting since she was a child.
"I always was drawing and creating art. My family and relatives would continually support this as a hobby by providing me with new supplies to try out," said Katie Jane when asked about the origins of her interests.
More Support for Creative Arts
"Once I went to second level at Castleisland Community College I felt the creative arts were more supported and viewed as important and equal to other subjects as opposed to primary school.
"This positive environment provided material and support for me to get better at drawing.
"I feel that art should be something encouraged in children as it is a beneficial skill to have and develop.
"Personally, I feel that it helps me unwind and relax," said Katie Jane.
This is the seventh year of the awards and partnership with Irish Water, which has seen over 2,000 schools attend interactive Water Workshops and Walk for Water Events since 2013.
Katie Jane's Winning Ways
Katie Jane O'Connor has a glittering history of art success at Castleisland Community College. Just before last Christmas the news reached the college that their Transition Year student had her work selected as the winner of the Kerry ETB Christmas Card Competition and that the card was being distributed across the country as Kerry ETB's official Christmas card. Katie won herself a Samsung Galaxy tablet as first prize.
More Good News in April
Then, in April of this year, there was another flood of good news for Katie Jane and her art teacher, Pia Thornton and the college itself when it was announced that she had won the south category of the second level Green School Water / Art Competition.
She won a tablet to the value of €250 and a professionally mounted and framed copy of her art in poster form.
We now know that Kate Jane went on to claim the top prize in Ireland with that amazing and inspired piece of work.

You can contact The Maine Valley Post on…Anyone in The Maine Valley Post catchment area who would like to send us news and captioned photographs for inclusion can send them to: jreidy@mainevalleypost.com
Queries about advertising and any other matters regarding The Maine Valley Post can also be sent to that address or just ring: 087 23 59 467.