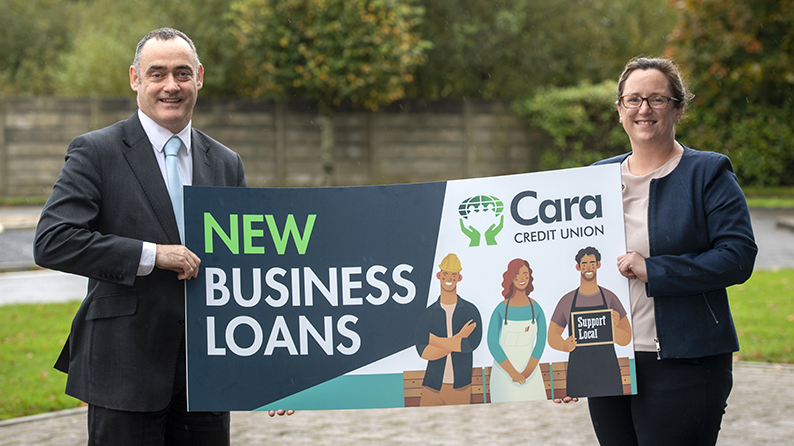 Cara Credit Union, with branches in Tralee, Castleisland and Killorglin, has extended the hand of friendship to businesses in their communities.
The expansion of the suite of business loans now includes loans for tax purposes spanning to longer term loans up to €175,000.
Offering Great Value
Cara Credit Union is offering great value, flexible business loans in order to preserve and create jobs and drive economic recovery in Tralee, Castleisland and Killorglin. These funds will provide much needed support to local businesses.
"The past few months have been extremely difficult for businesses in our county. Like our local businesses, we too have worked hard to adapt and to continue trading in the face of this profound disruption," said Pa Laide, CEO Cara Credit Union.
Determined To Help
"We are now, more than ever, determined to help businesses in our community, without which we simply would not have a community.
"To this end, we are extending our suite of business loans for all eventualities. All loan decisions are made locally by the people you know and trust.
"If you need some financial support, call us, we are here to help," Mr. Laide continued.

Profits Return to Community
"As a 'not for profit' movement, all our profits go back to support the community and our members and this is one of the key reasons Credit Unions have been consistently rated the number one organisation in customer satisfaction surveys.
"We pride ourselves on our personal touch. When you apply for a business loan with Cara Credit Union you can rest assured your support will make our community stronger," he said.

If you would like additional information on Cara Credit Union's Business Loans, see their website:  www.caracreditunion.ie or call 066 71 22373.

You can contact The Maine Valley Post on…Anyone in The Maine Valley Post catchment area who would like to send us news and captioned photographs for inclusion can send them to: jreidy@mainevalleypost.com
Queries about advertising and any other matters regarding The Maine Valley Post can also be sent to that address or just ring: 087 23 59 467.