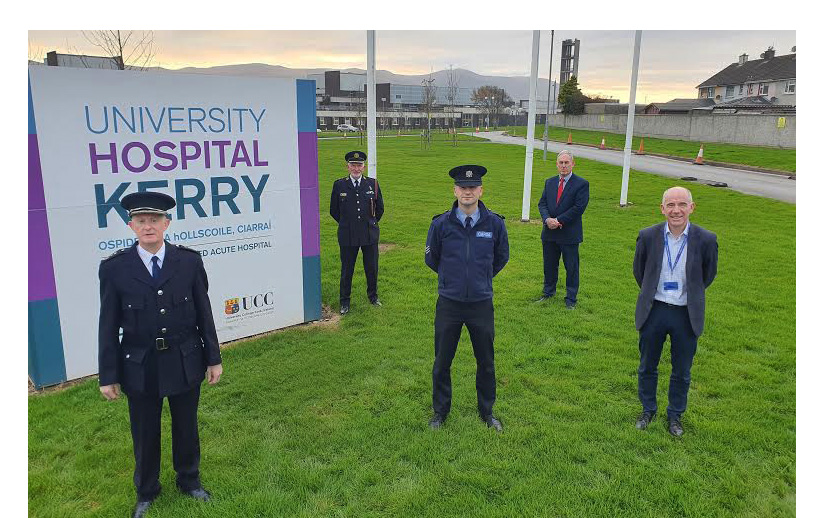 Statutory and public bodies in Kerry are urging members of the public to be prepared for the winter  months ahead  and to be 'Winter Ready.'
The HSE, Kerry County Council and An Garda Síochána are encouraging households to make preparations for adverse weather, particularly during the current pandemic, and to ensure that neighbours reach out to older or vulnerable households at this time to ensure that they are prepared for winter weather.
Raising Public Awareness
'Be Winter Ready' is a co-ordinated annual campaign involving statutory services which aims to raise public awareness about the challenges which winter can present.
The local organisations are drawing the attention of the public to the website (below) which has useful tips and information for members of the public, including advice on how to avoid trips and falls, and how to make sure your home and family are prepared for winter.
Promoting Important Messages
Local statutory bodies will be promoting important messages over the coming weeks around issues like road safety, preparing the home, health and well-being, advice for older people, and details of important emergency contacts.
Specially prepared 'Winter Ready' fridge magnets have been prepared by the Cork-Kerry Interagency Emergency Management Office.
Magnetic Messages
These will be distributed through the Kerry Public Participation Network (PPN) over the coming weeks.
The magnets will provide specific contact details for use during an emergency such as numbers for the ESB, Irish Water, local Garda station and the County Council.
All of the local agencies including the Health Service Executive, An Garda Síochána, Kerry Fire Service, Kerry Civil Defence and Kerry County Council work closely together to ensure a coordinated response to any emergencies which may arise over the winter months.
Helpline Remains Open  
During the COVID-19 pandemic, the Kerry Community Response Helpline remains open from 9am to 5pm seven days a week on 1800 807 009 and provides support and advice for non-medical issues during the current public health emergency.
The information website mentioned above can be accessed with a click on the link here: www.winterready.ie

You can contact The Maine Valley Post on…Anyone in The Maine Valley Post catchment area who would like to send us news and captioned photographs for inclusion can send them to: jreidy@mainevalleypost.com
Queries about advertising and any other matters regarding The Maine Valley Post can also be sent to that address or just ring: 087 23 59 467.